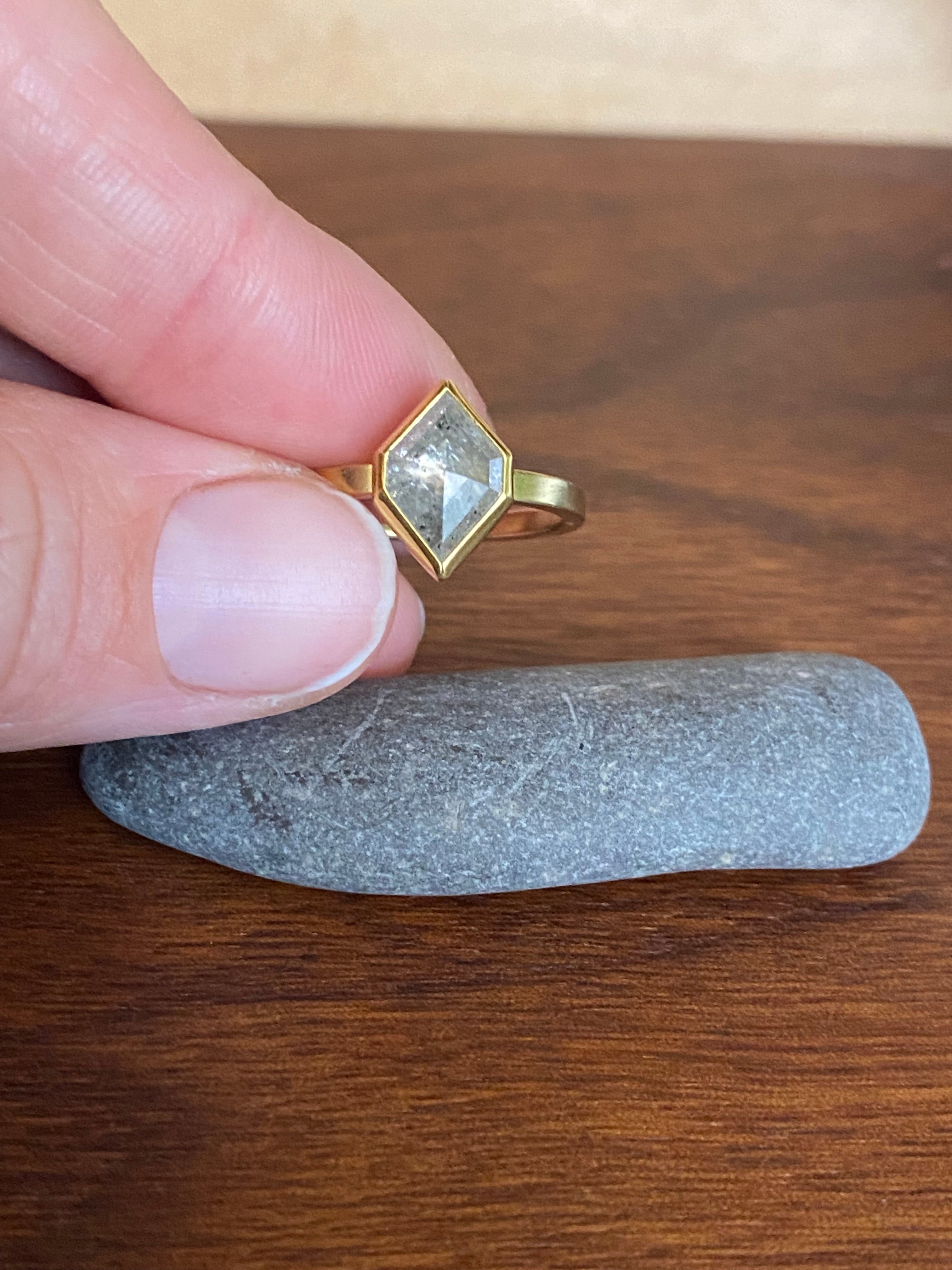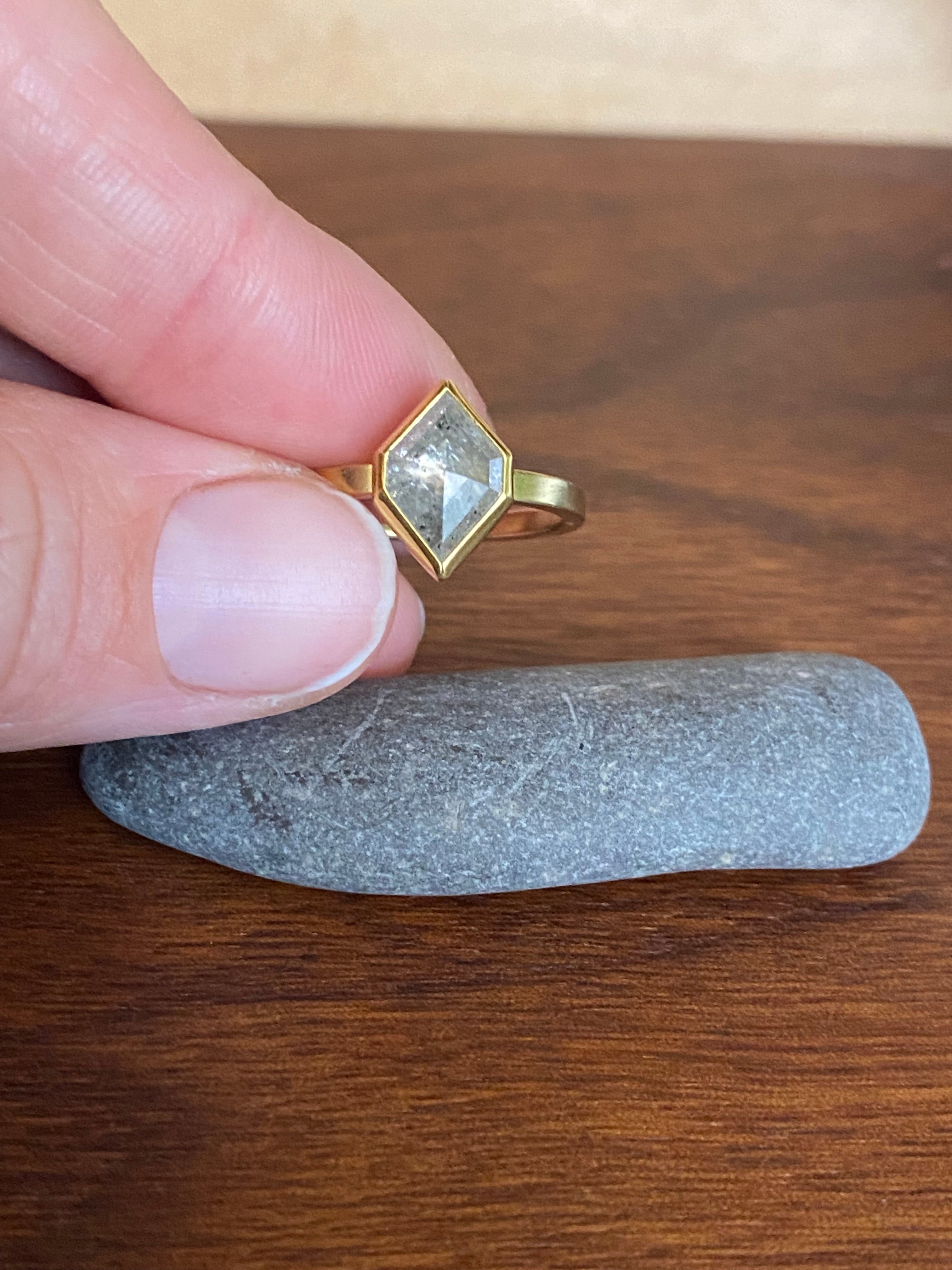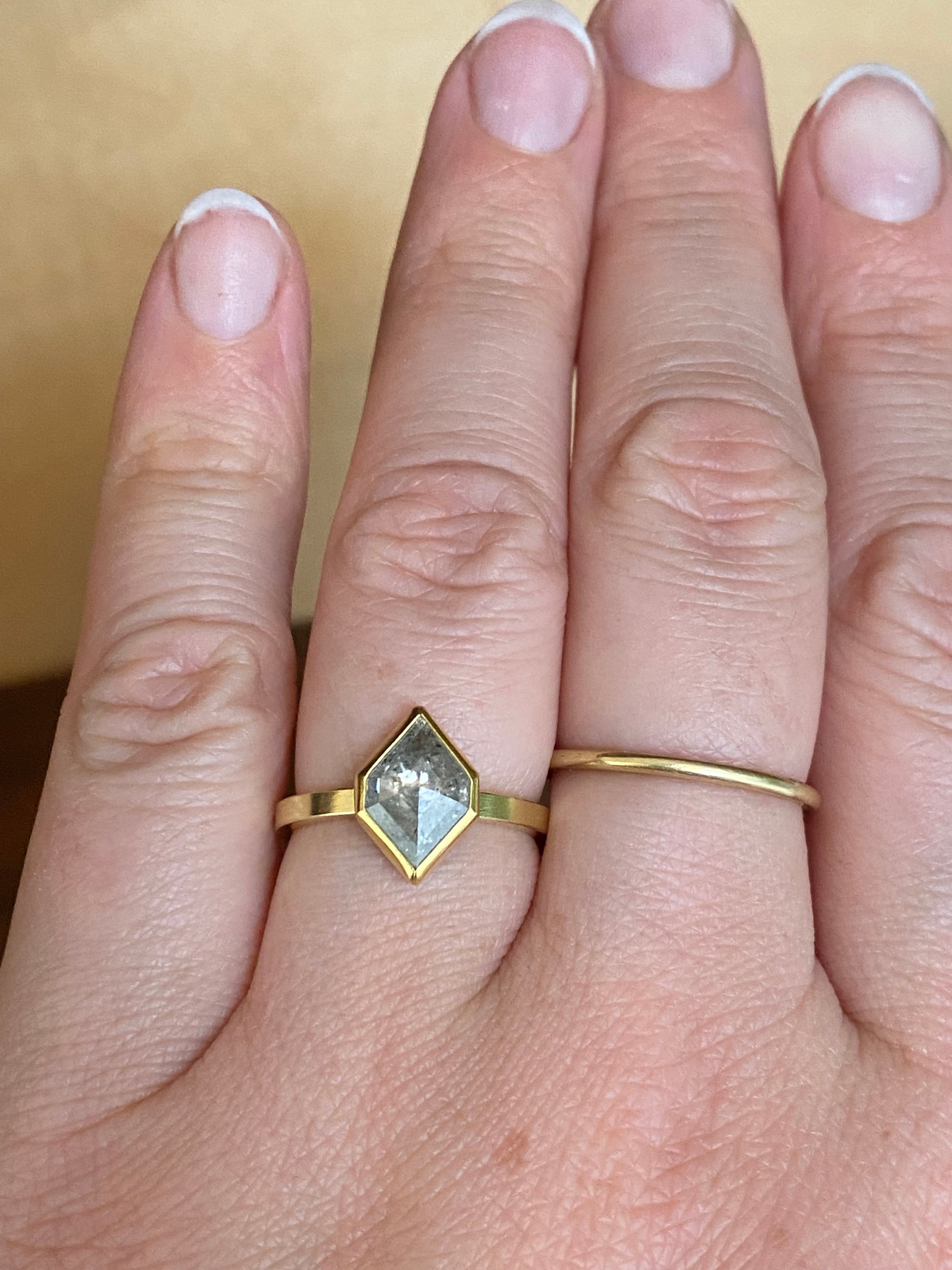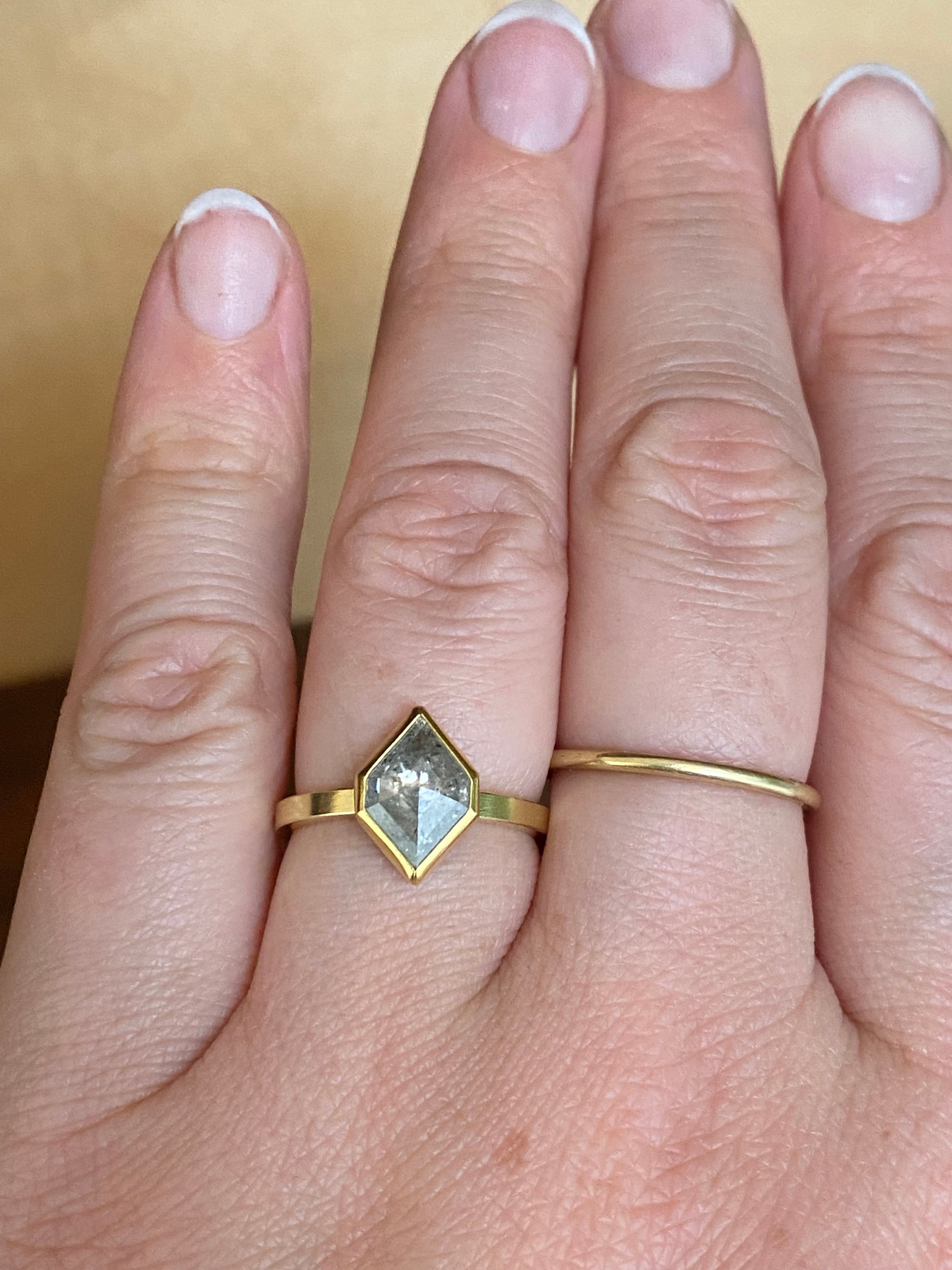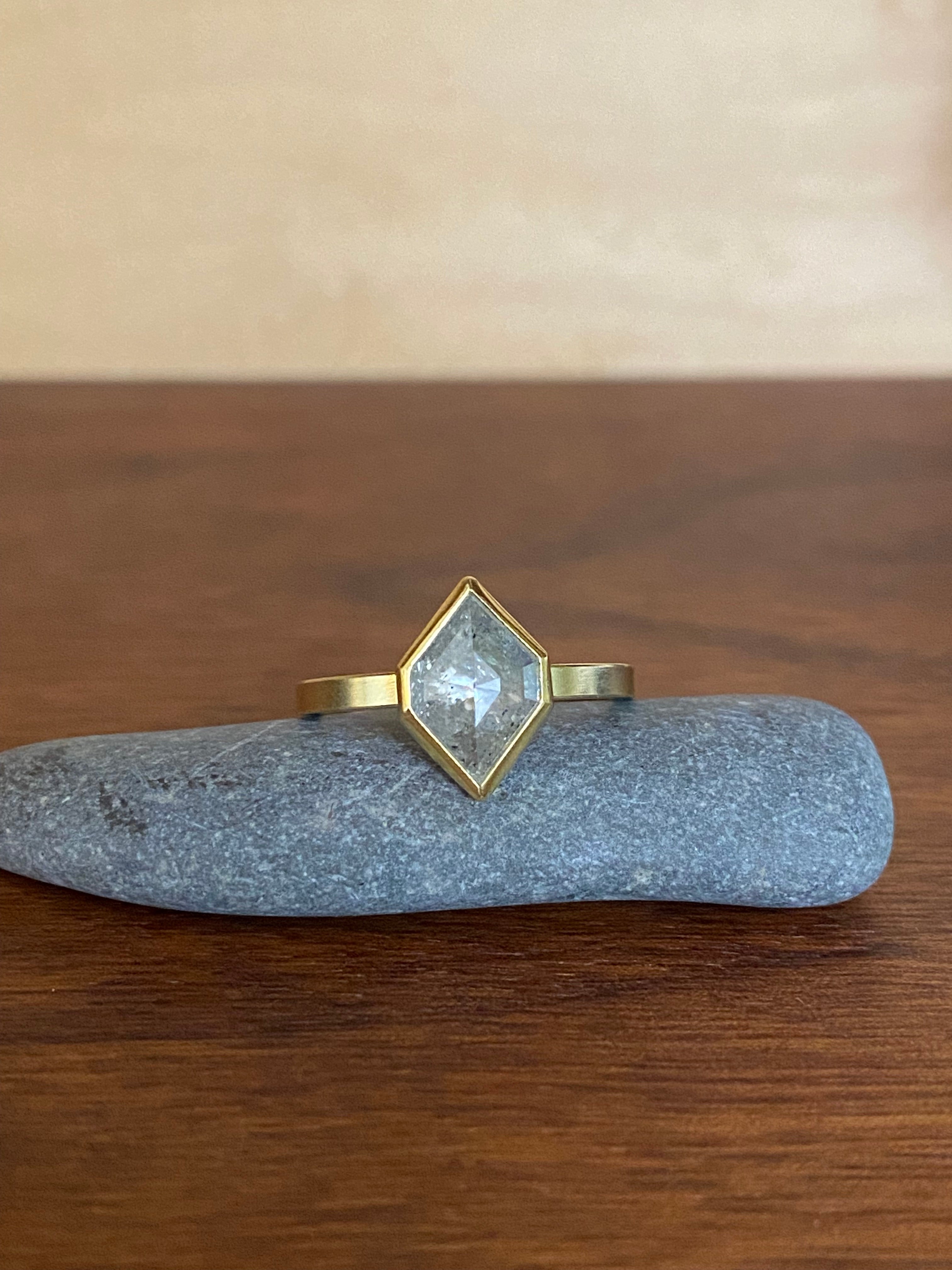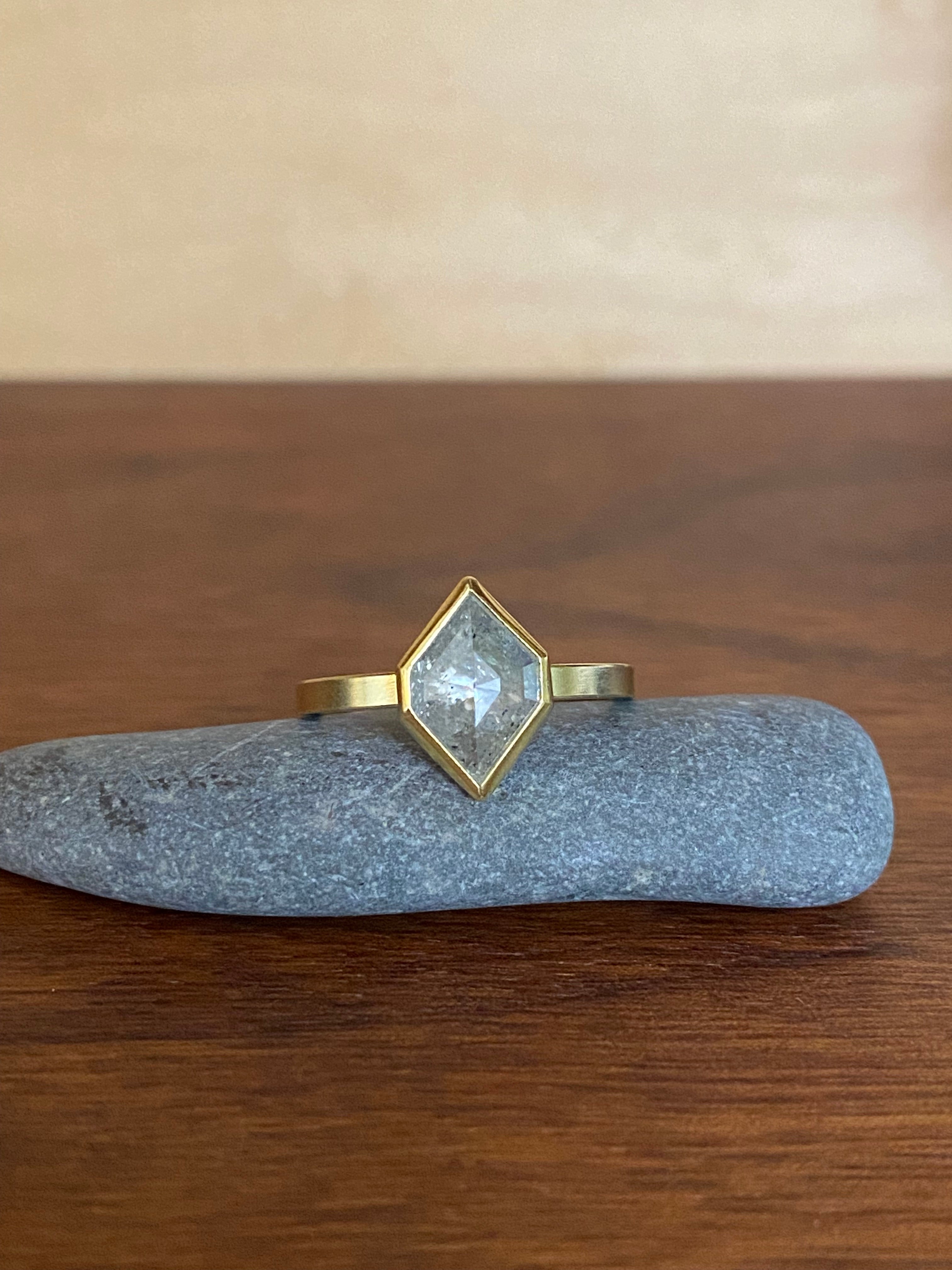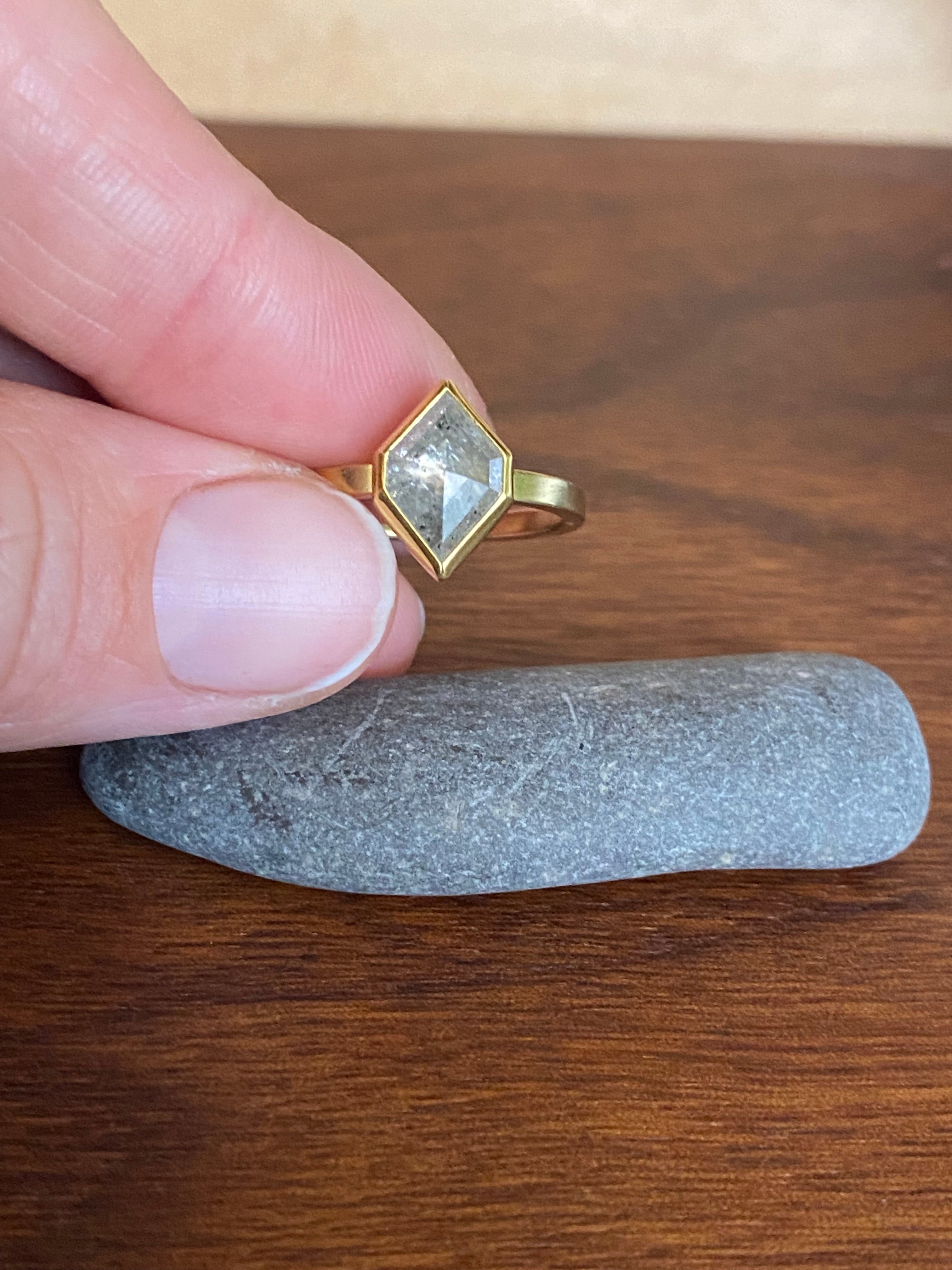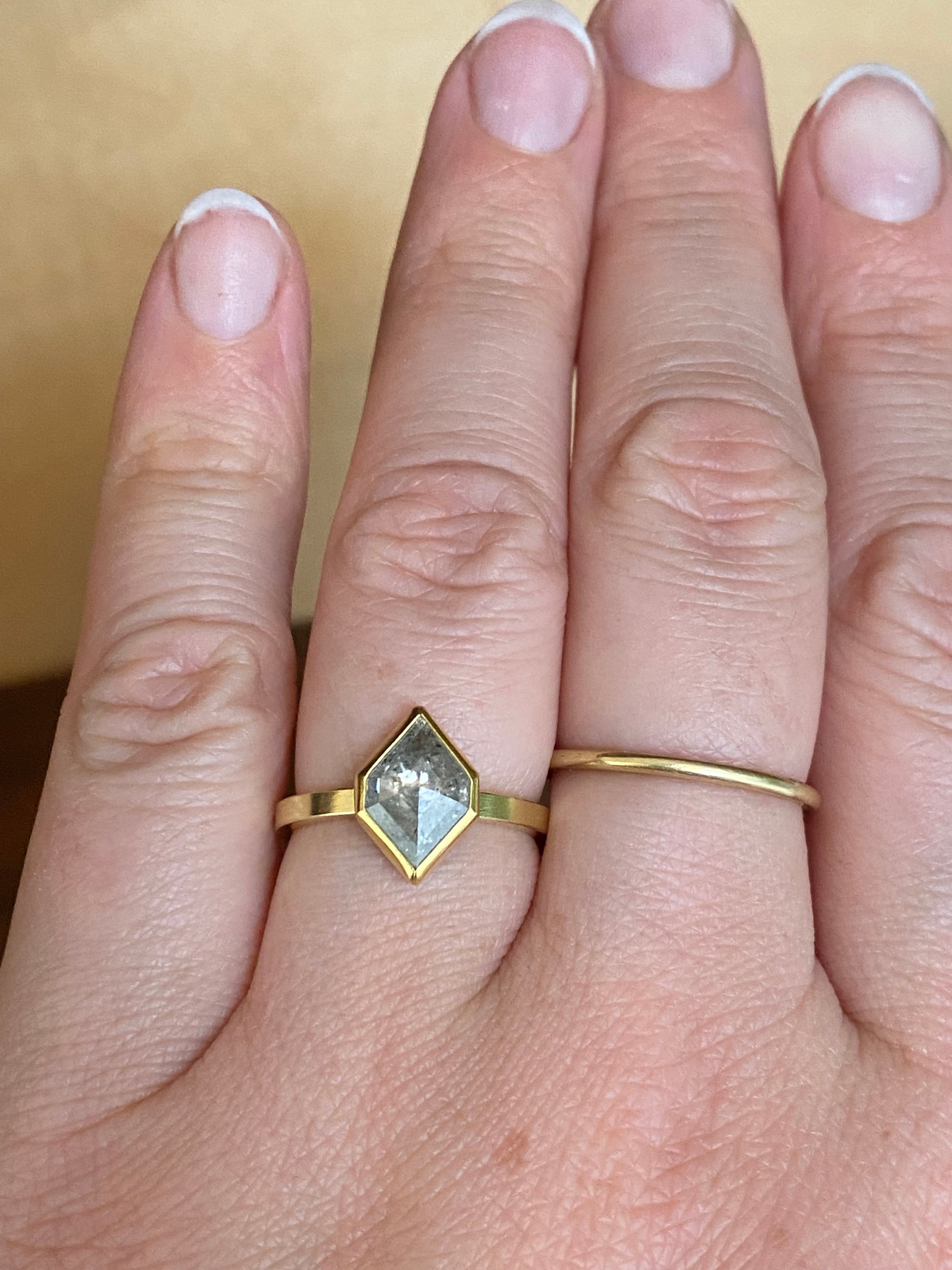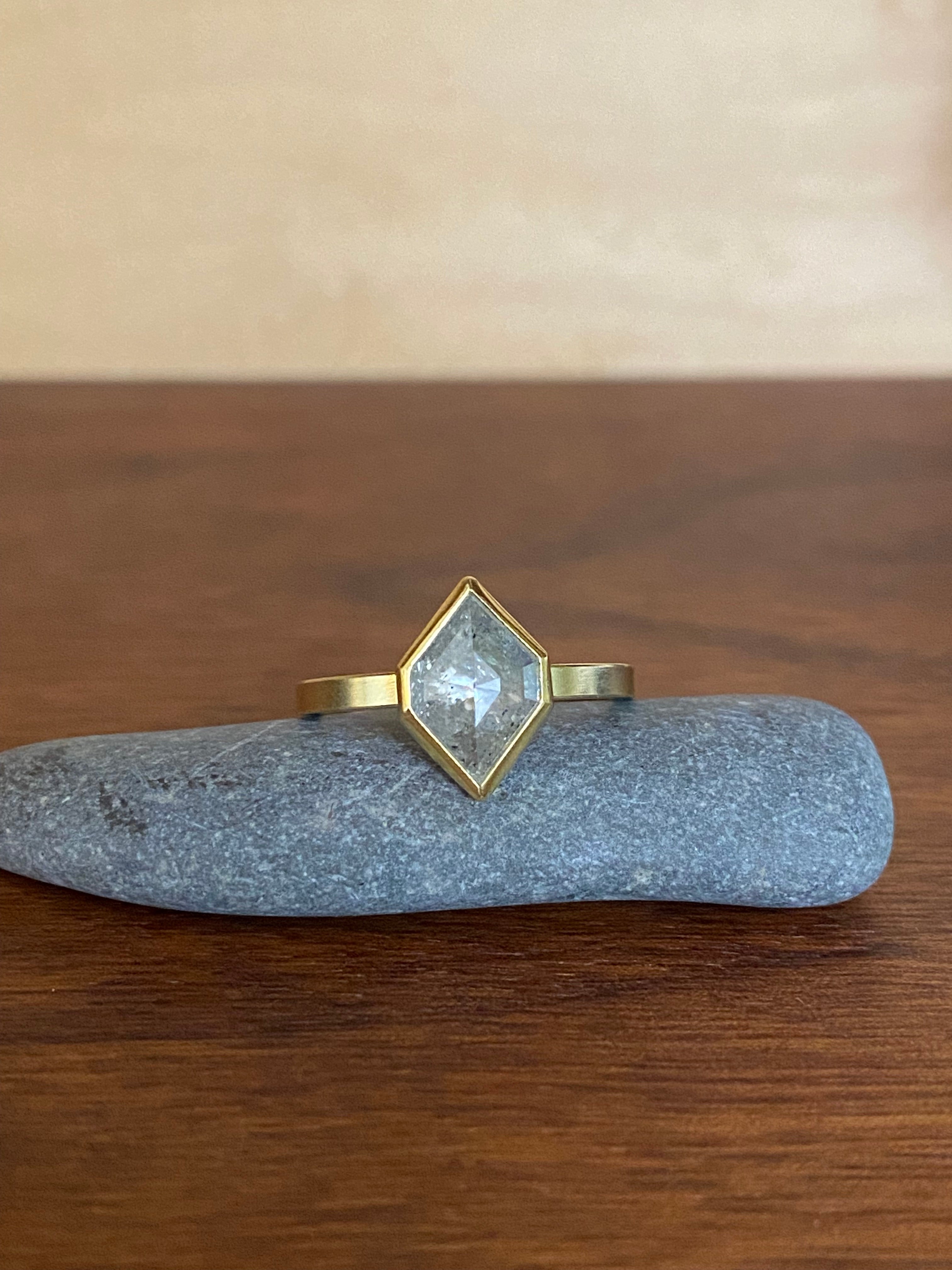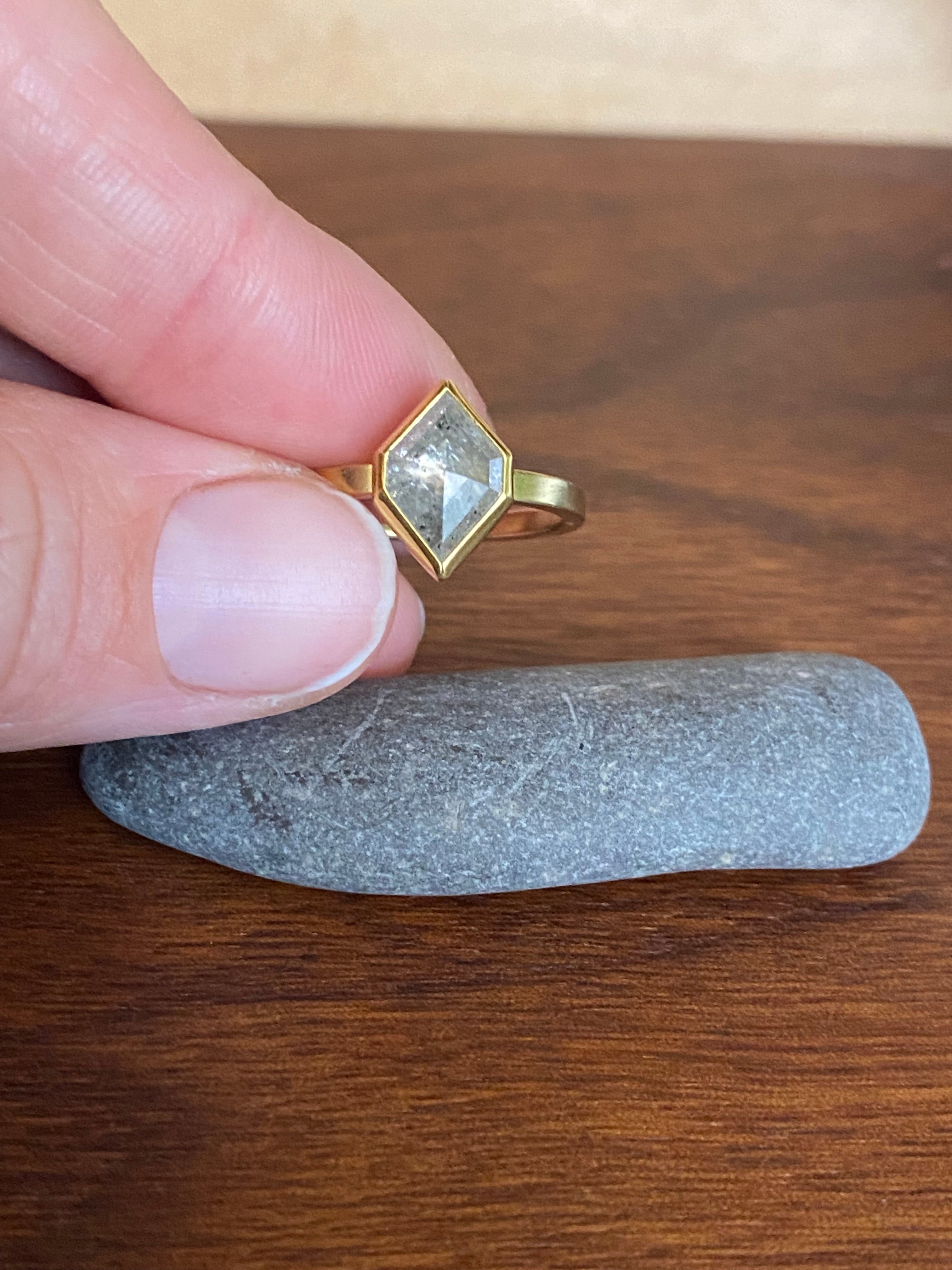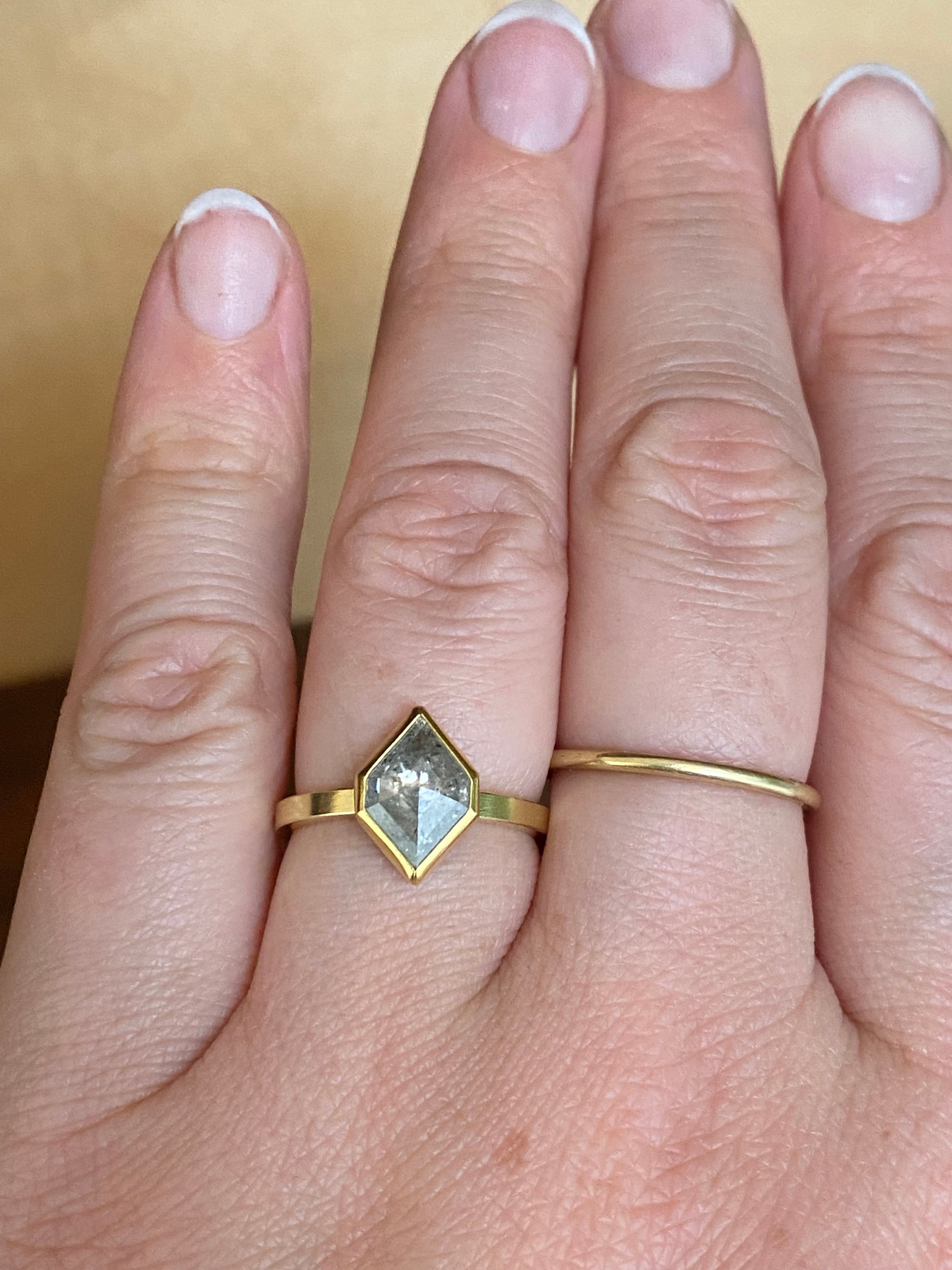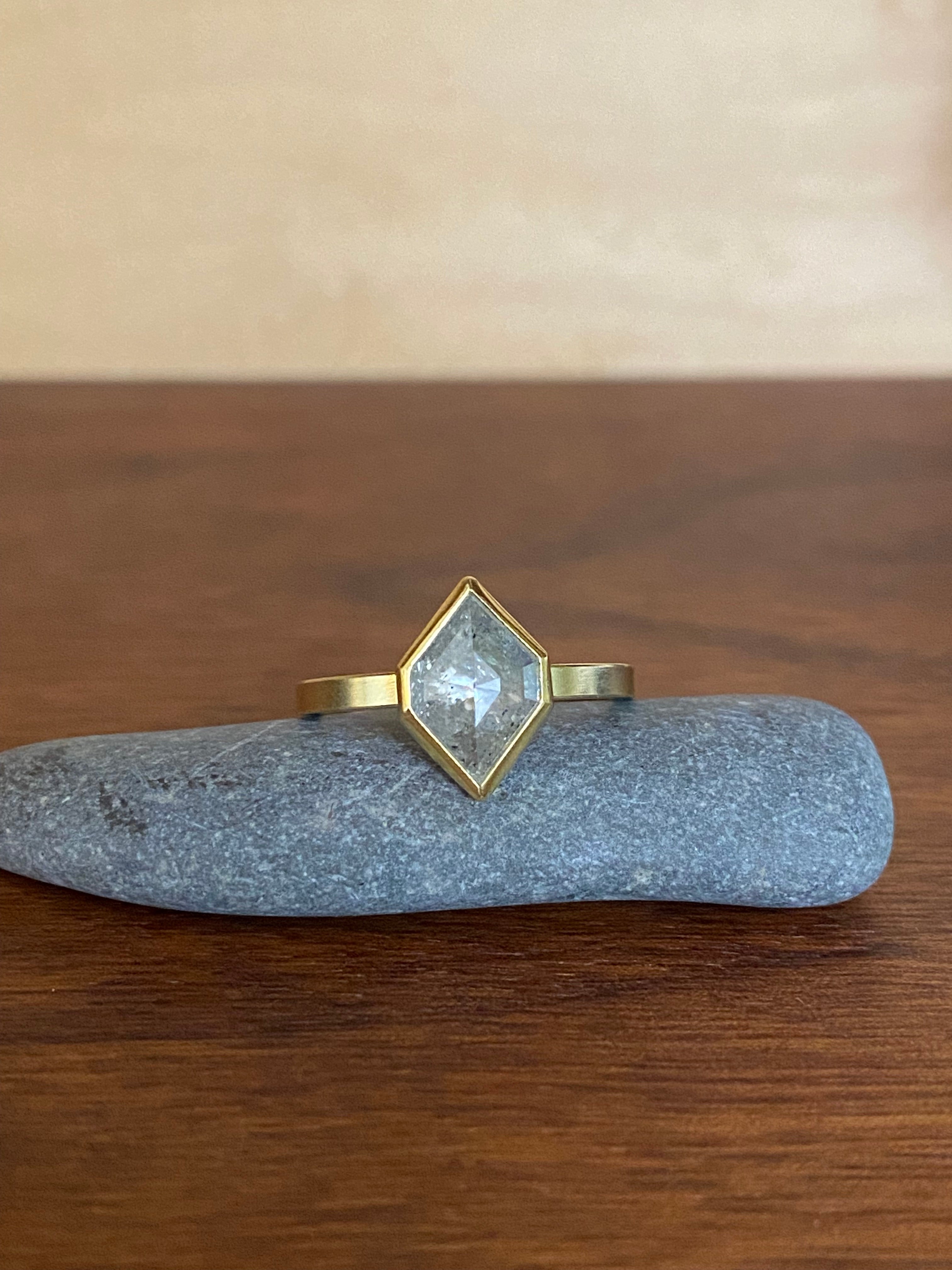 Sam Woehrmann- Grey Diamond Geometric Hexagon Ring
Elegant rosecut grey diamond in a unique shape would be a lovely choice for an engagement ring. The stone is 8mm x 11mm and has a low profile which makes it a comfortable ring to wear daily. 
size 6.75
22k/18k 
2.12cts
If you would like a different size, add this ring to your chart and at checkout there is a place to leave a note to request your desired size. Please give us about 4-6 weeks to order your ring or resize. Feel free to reach out here if you have questions
Handmade by Sam Woehrmann in San Francisco 
With a lifelong intrigue of gemstones and an interest in mathematics Sam was lured into the metal arts. Learning to both manipulate metal and work with stones has led his work into what it is today. He not only finds the amazing colors gems produce but also the raw crystal structures intriguing. The use of this and different color combinations of metal alloys lets him explore designs not only in shape, but in depths along another plane of vision. Being influenced by Earth's creations and urban backdrops gives Sam's work a strong geometric and industrial look. 
Sam's jewelry training comes from numerous schools and a multitude of instructors from around the world. Also having worked in the studios of two accomplished goldsmiths molded his work into the style he presents today.