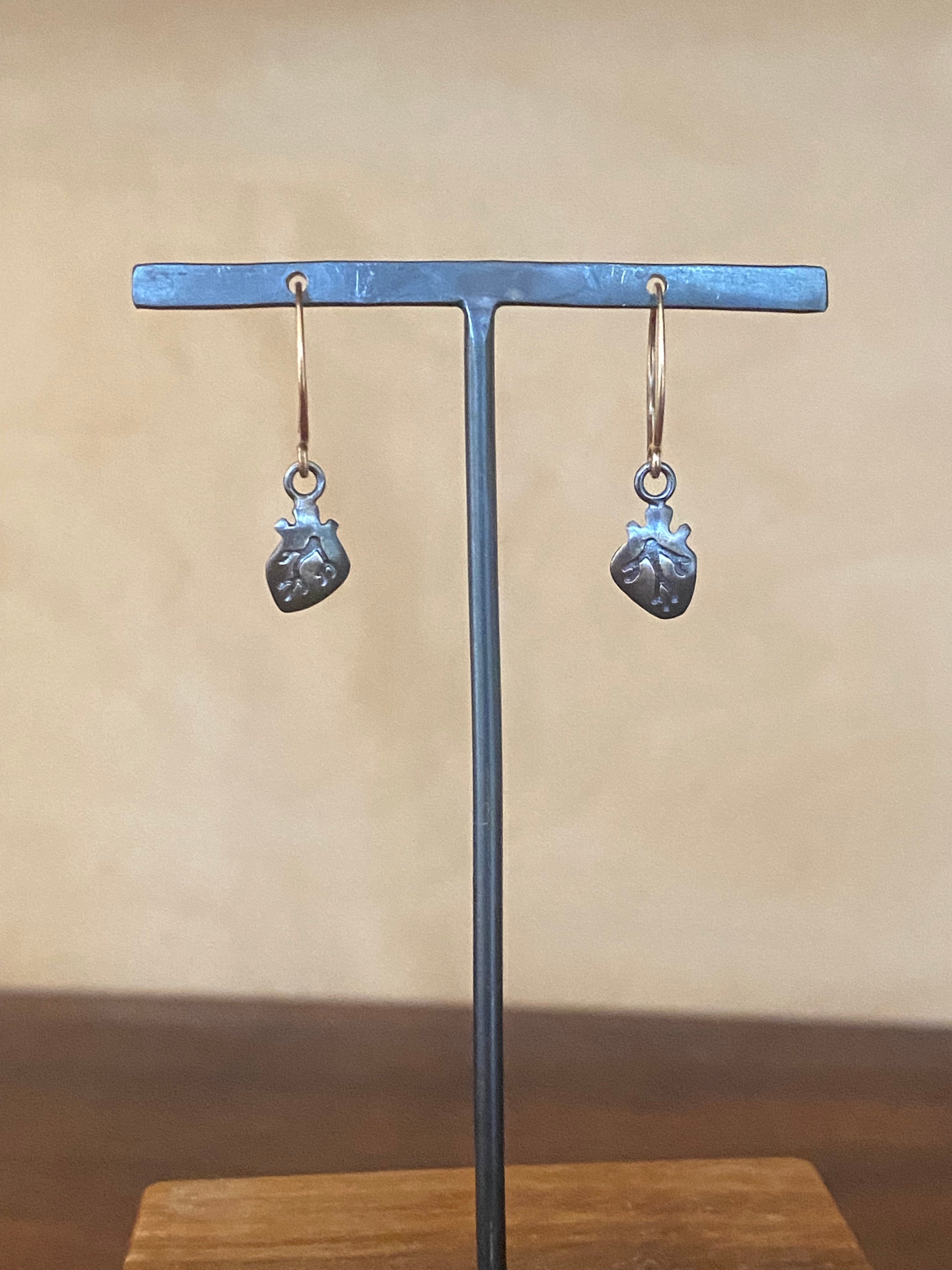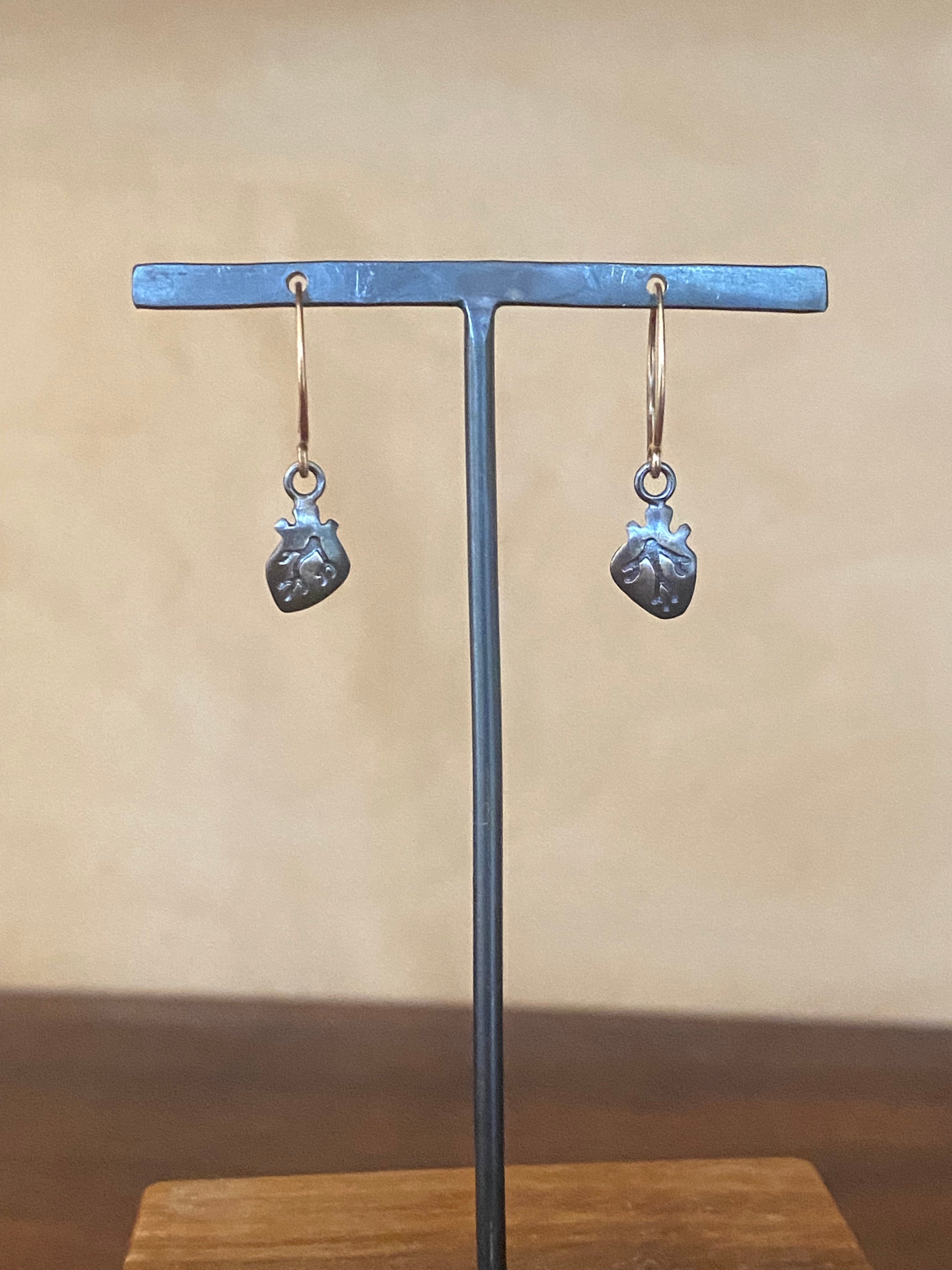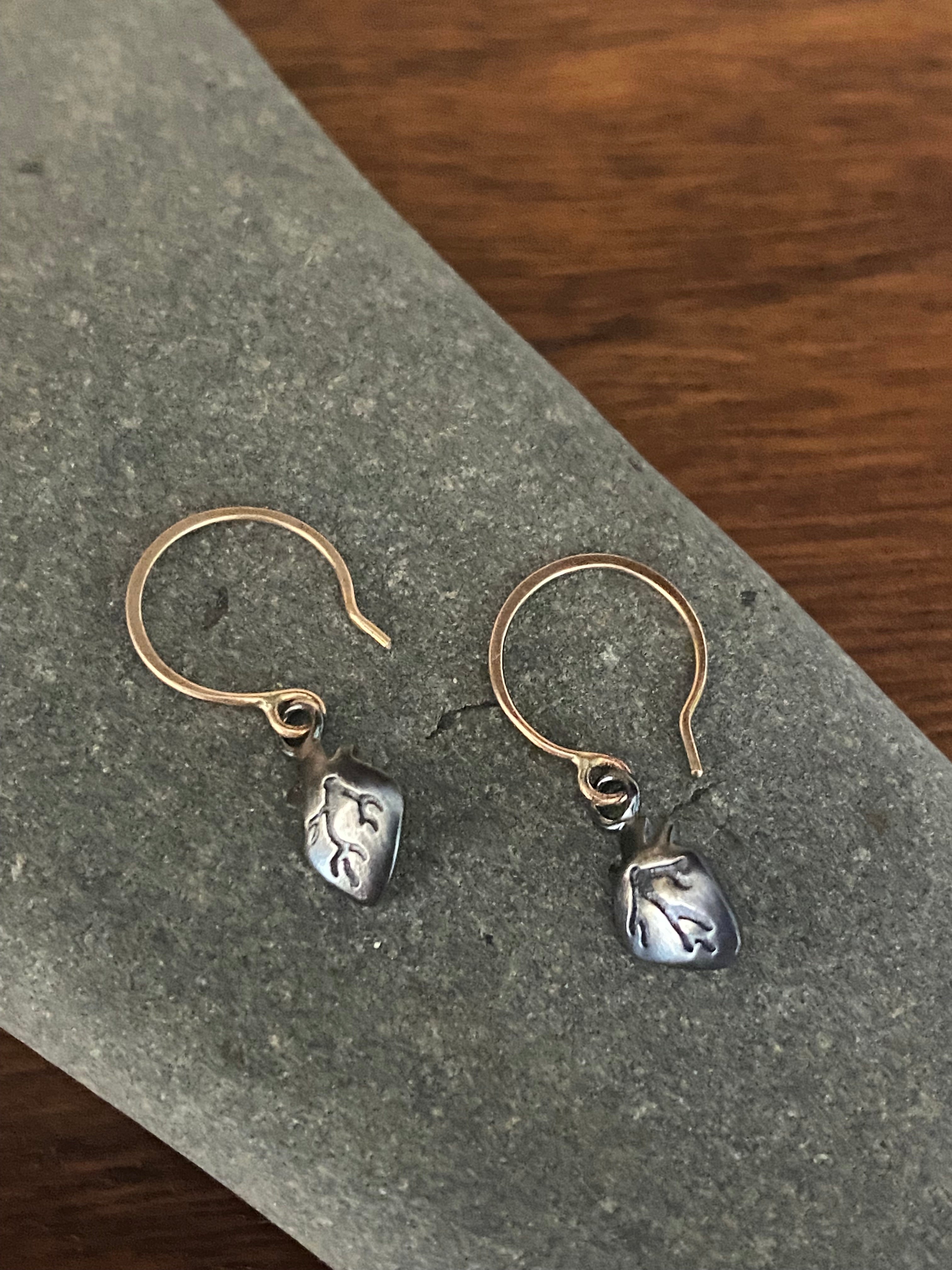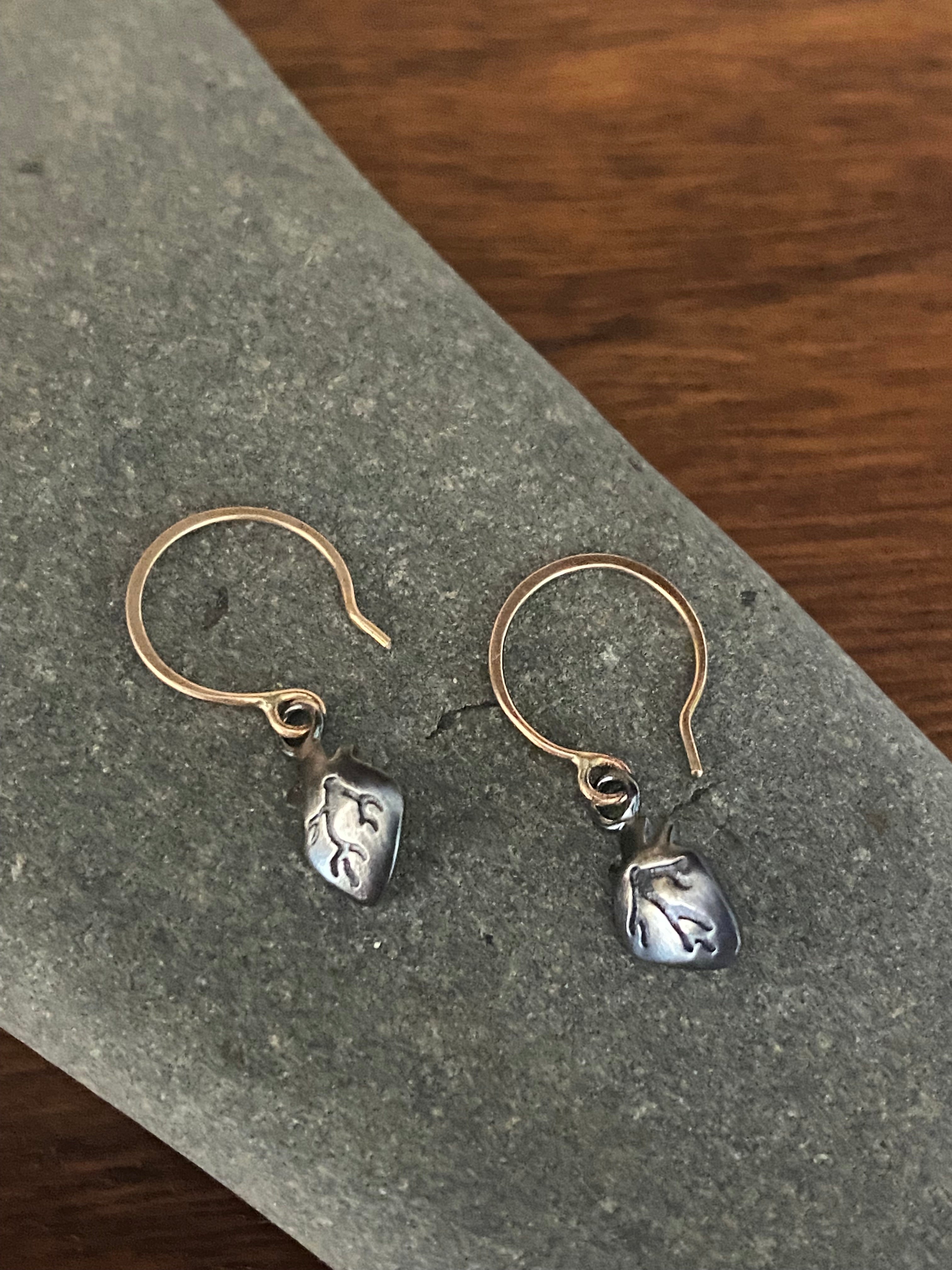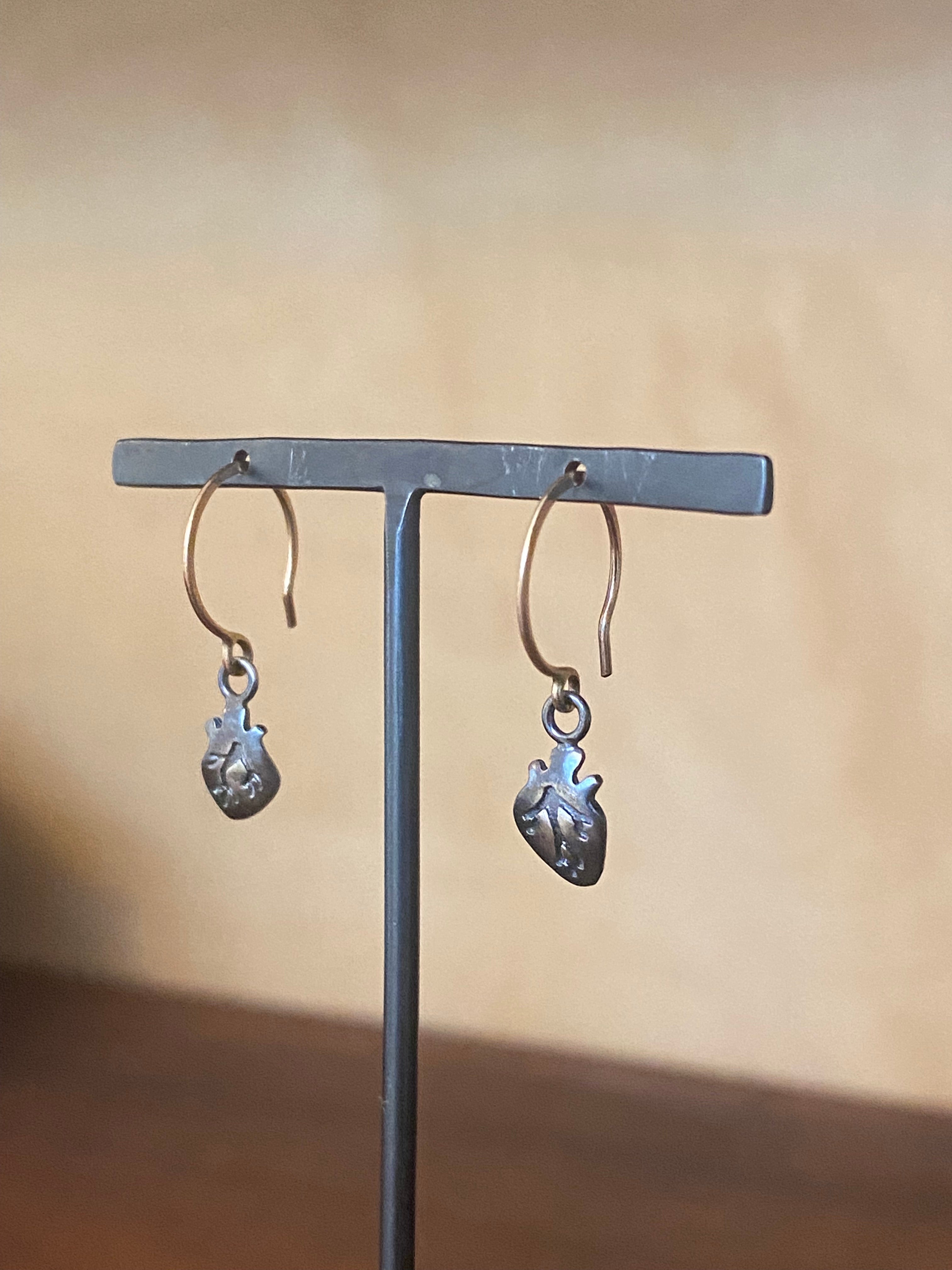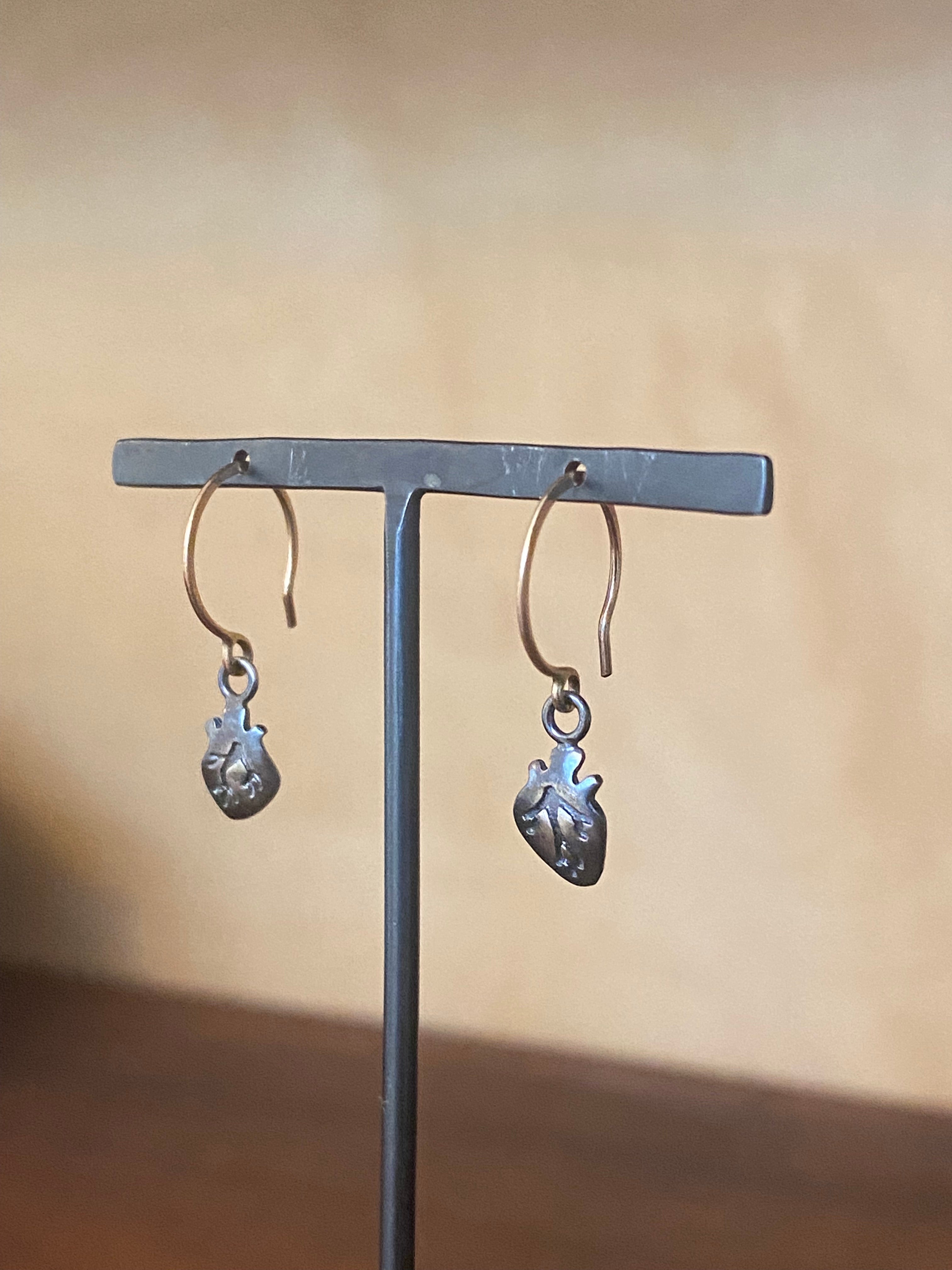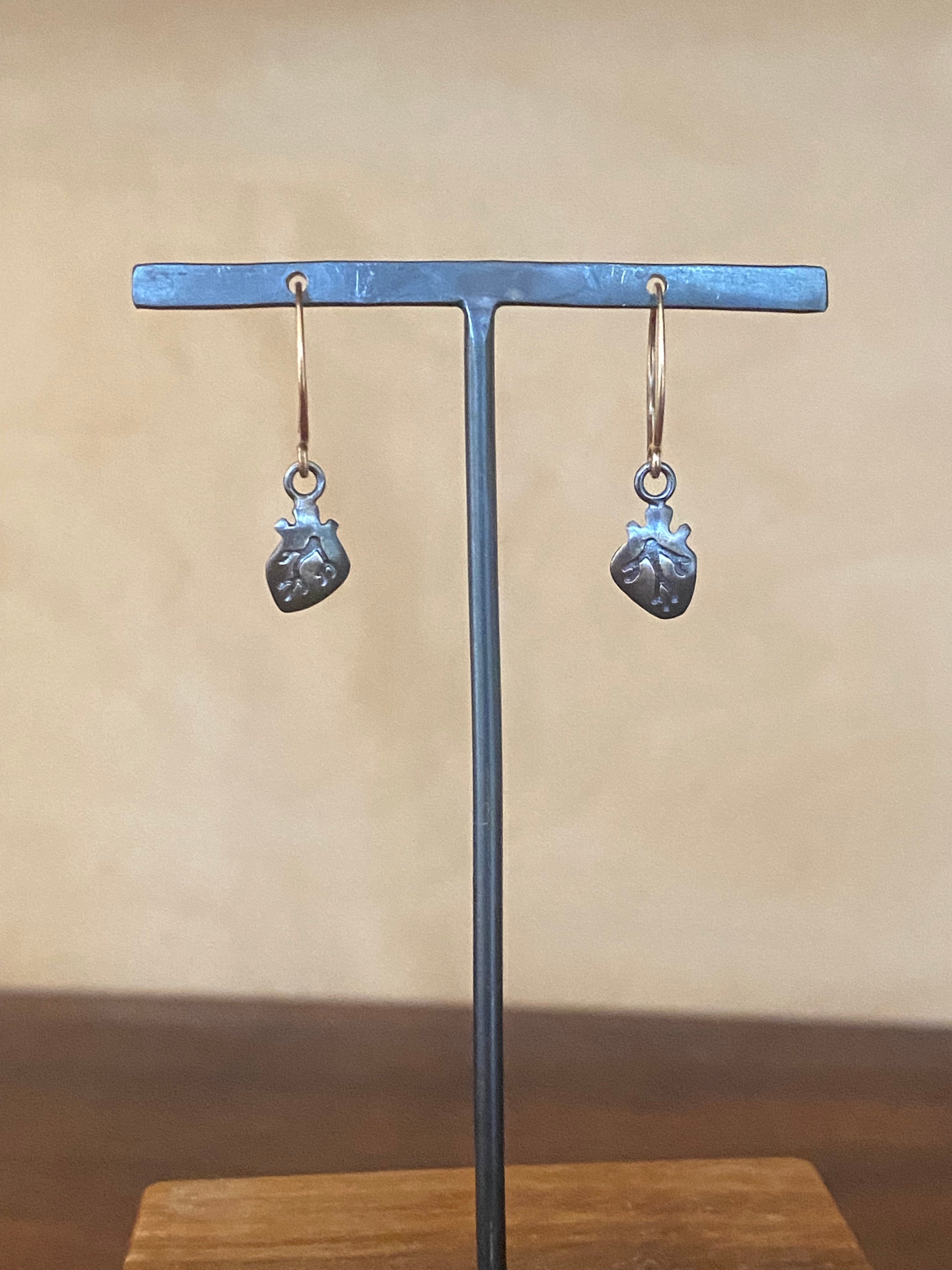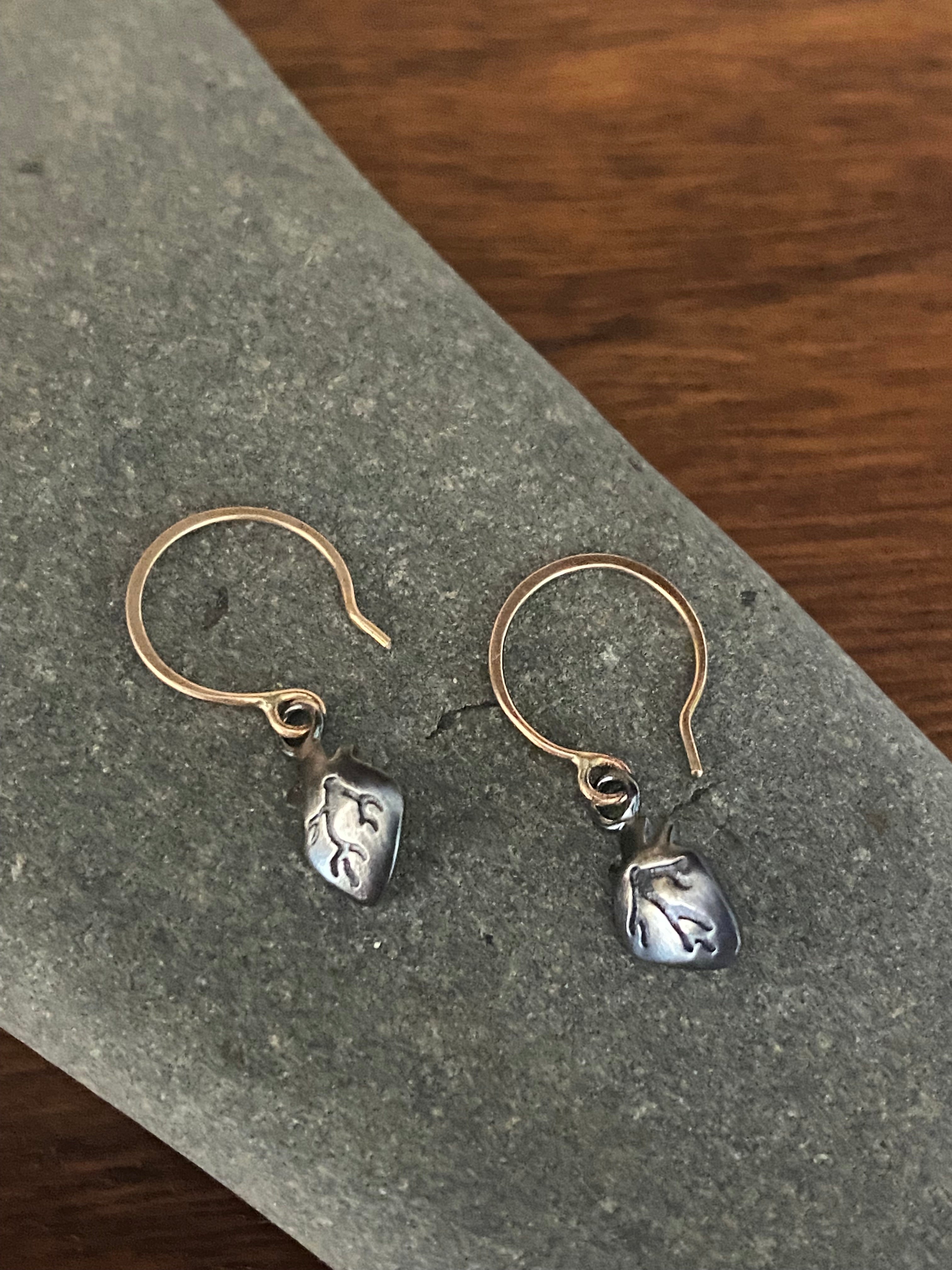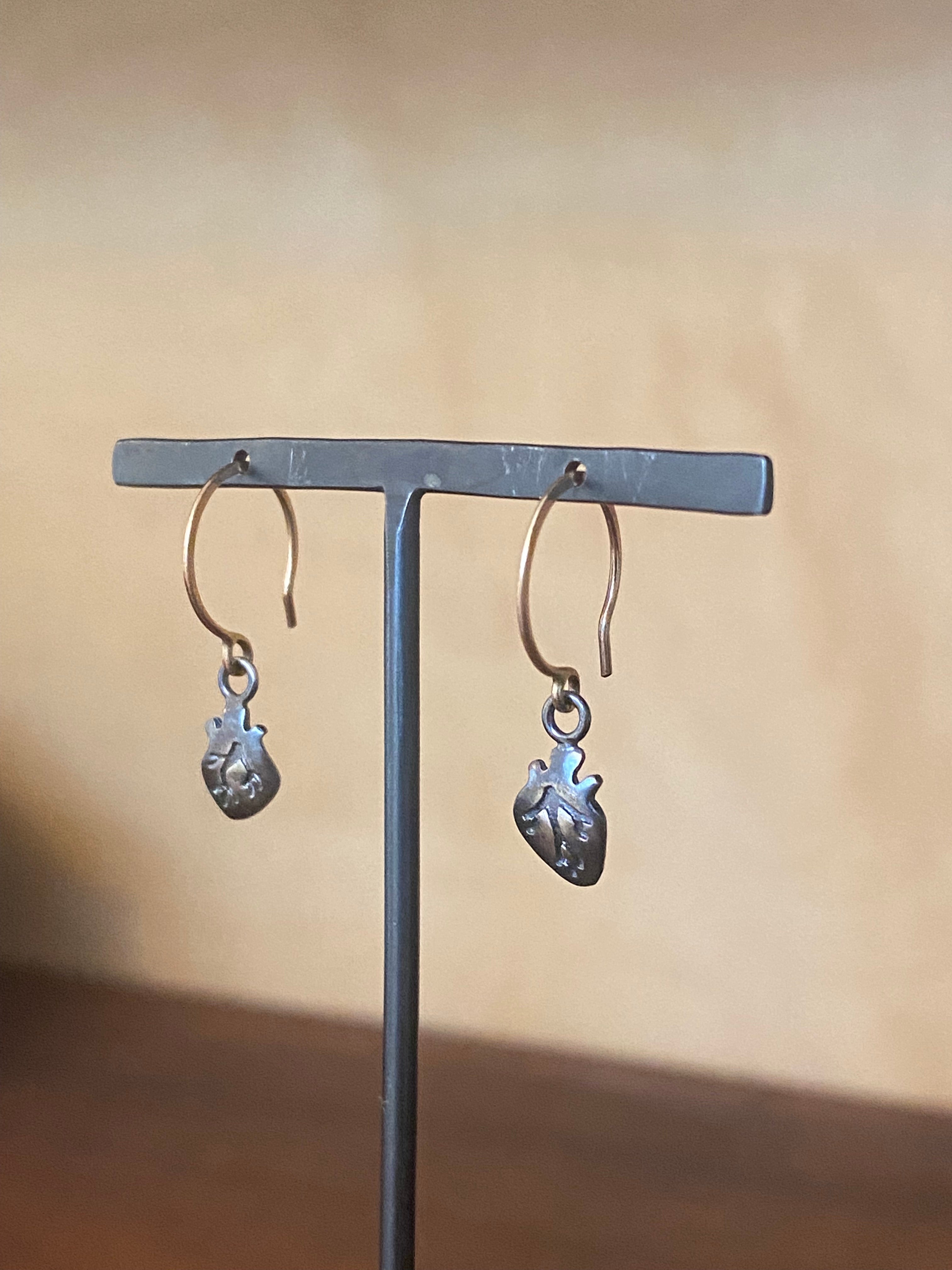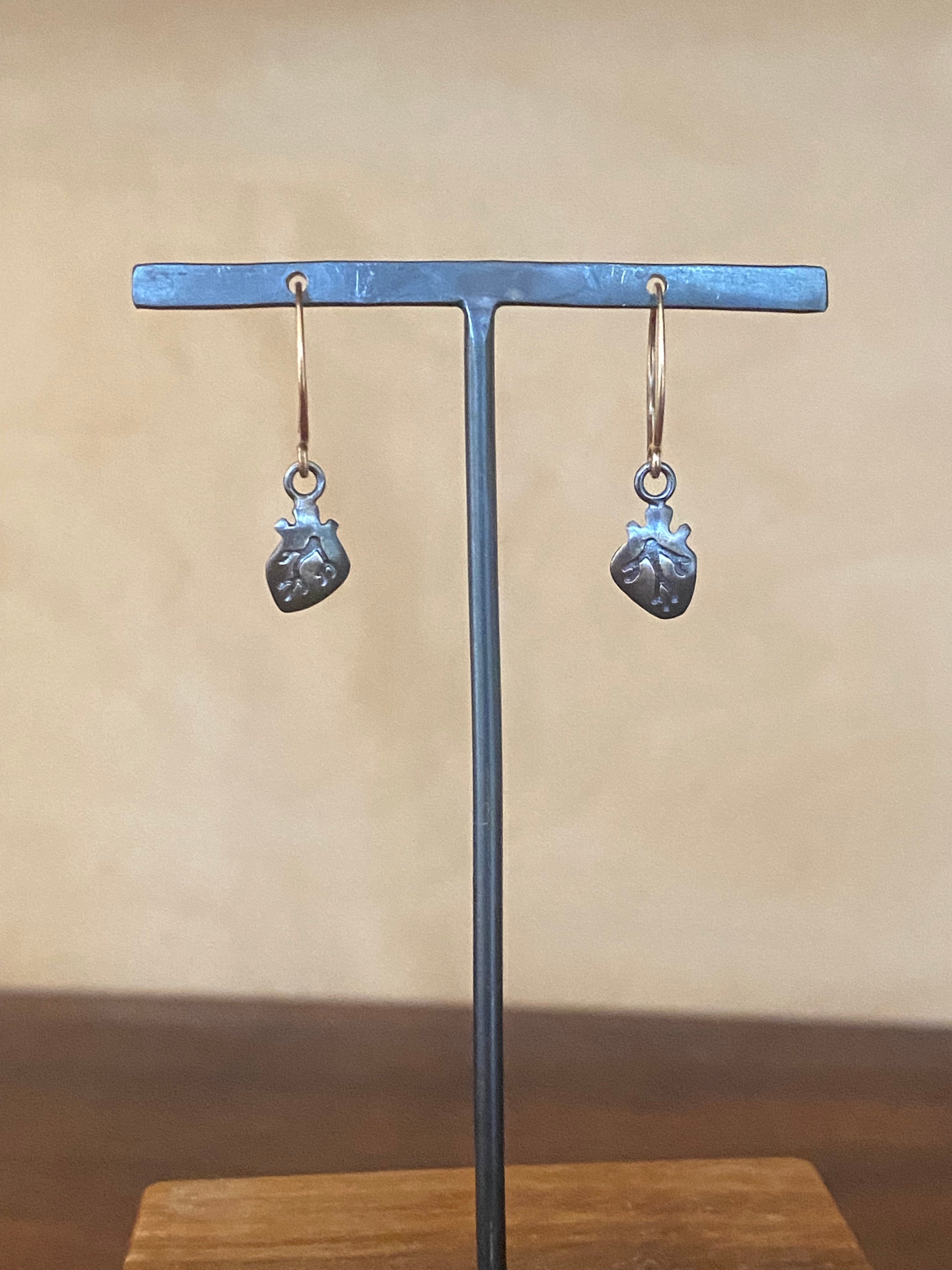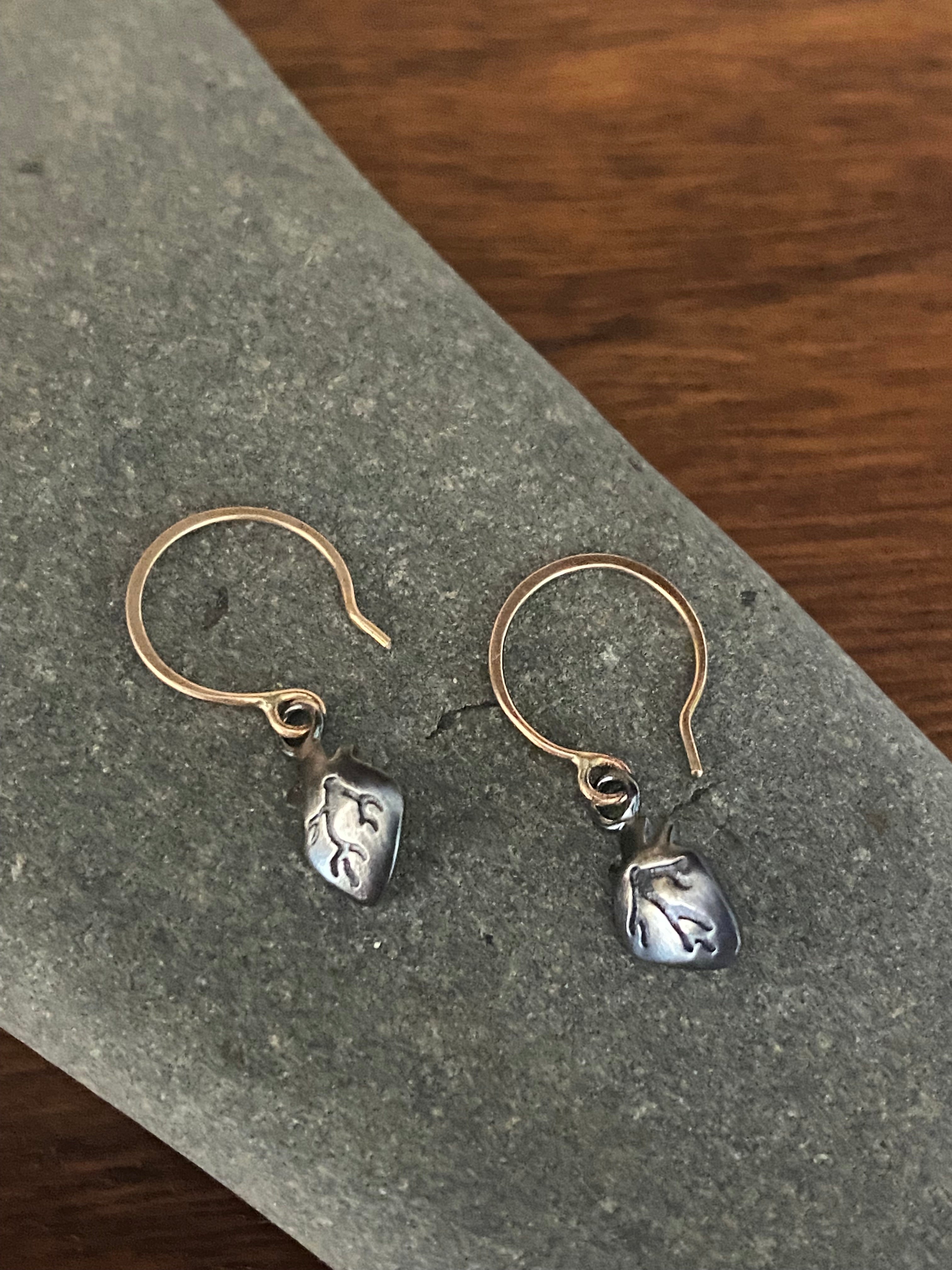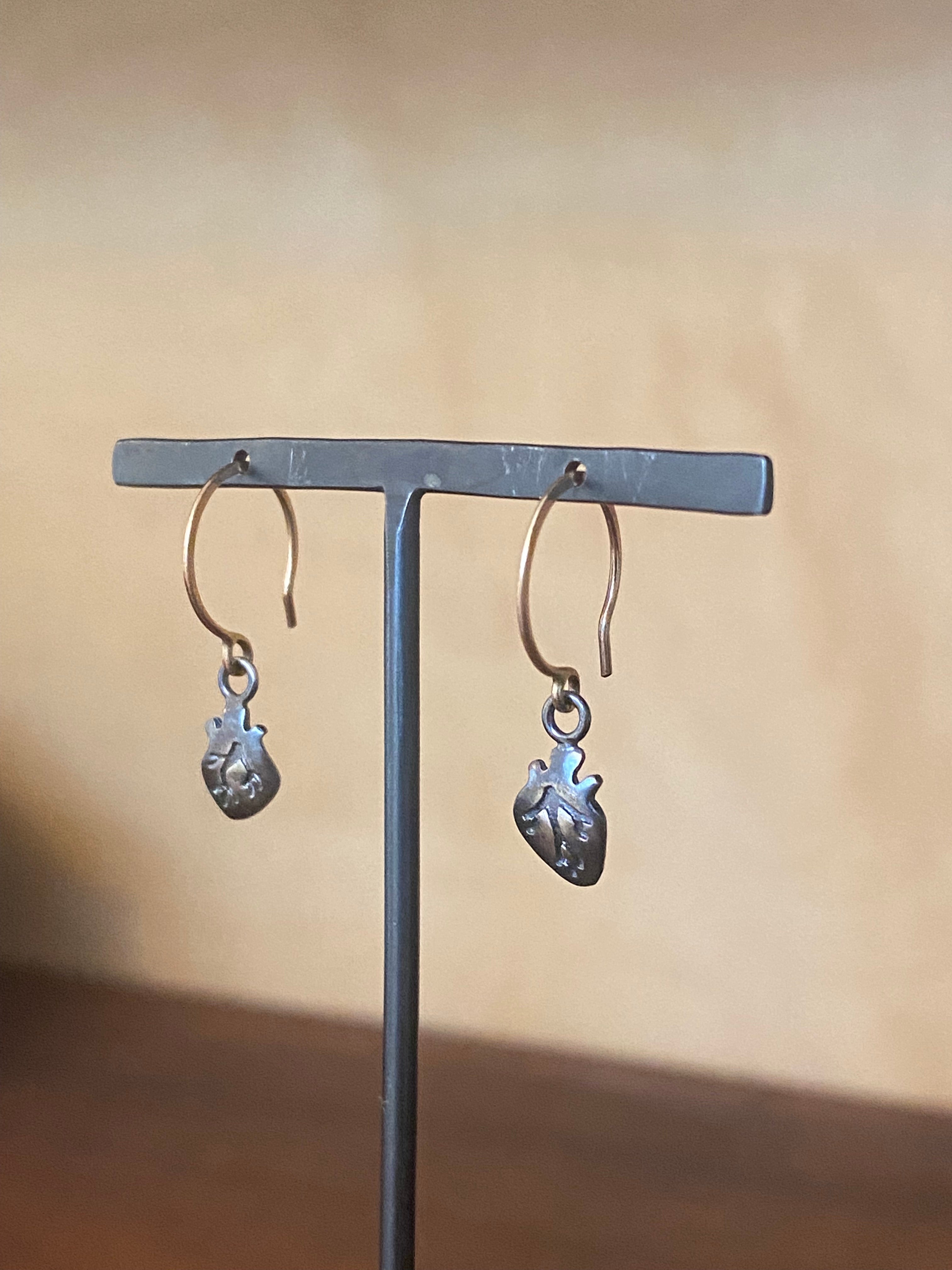 Luana Coonen- Hanging Hearts Earrings
Petite anatomical hearts hang from a 14k yellow gold wire. 
earring hangs at 0.75" 
sterling silver, 14k yellow gold
Handmade by Luana Coonen in Paonia, CO
Luana Coonen is known for her mystical nature-inspired jewelry, created with traditional goldsmithing techniques, with a modern feminine design aesthetic. Dedicated to sustainability, she uses environmentally-friendly studio practices and responsible sources for all her materials, including recycled gold, fair-mined gemstones, and reclaimed antique diamonds.
Born and raised in Hawaii, raised by an artist mother and carpenter father (both horticulturist), Luana lived a simple and creative life surrounded by the tropical rainforest. Upon moving to the Bay Area to earn her BFA in Jewelry/Metalsmithing, she quickly noticed the dramatic contrast of a densely populated city to the lush tropics of Hawaii. This shocked her into realizing her strong affiliation with nature and organic growth patterns. She expresses her deep and abiding love of nature's tiniest wonders through her artwork, finding ways to amplify the beauty of simple natural objects and to bring attention to our emotions. This is reinforced by her passion to use found objects and renewable materials. Luana now enjoys a life close to nature living in a small town on Colorados' Western Slope.