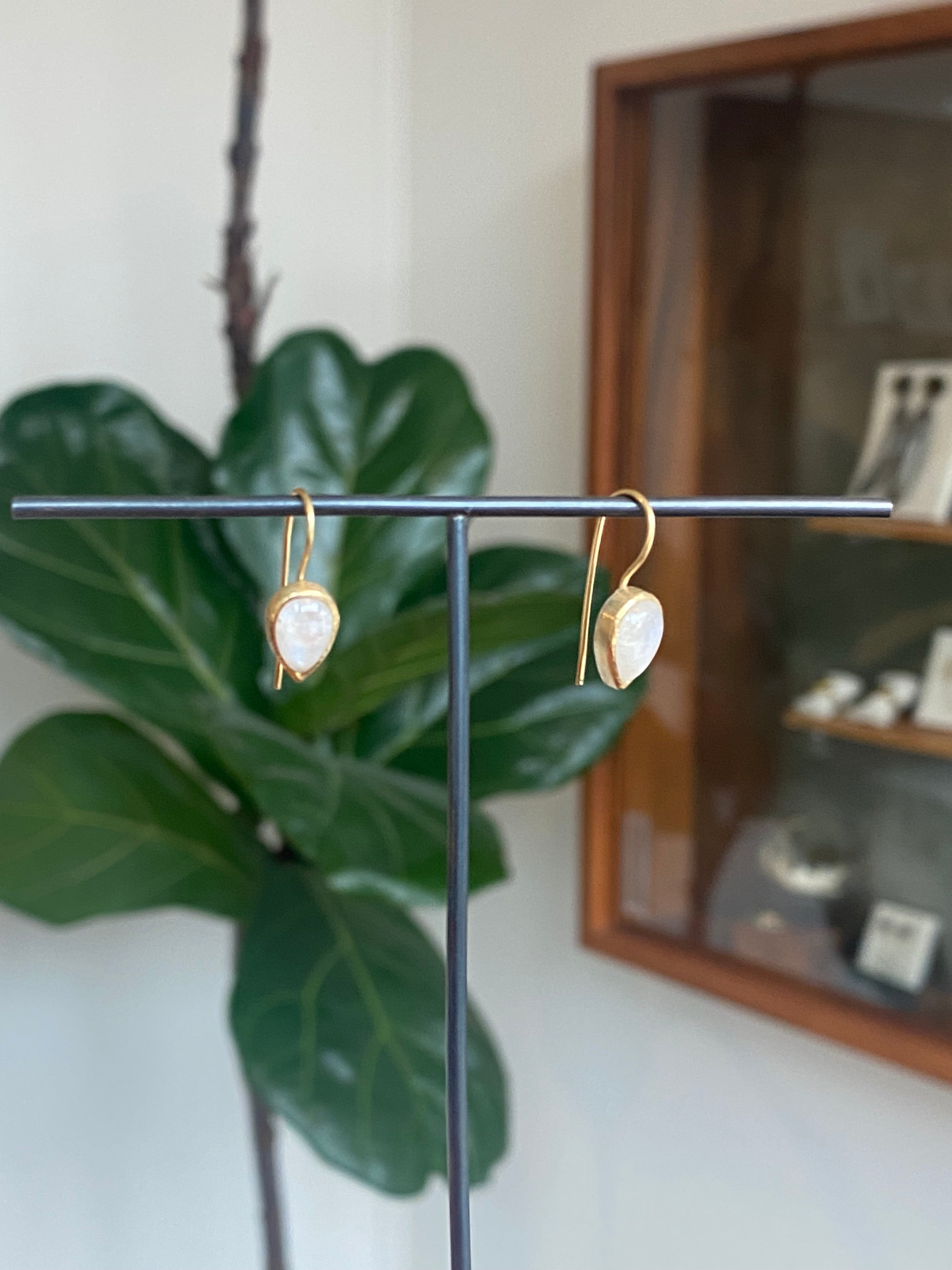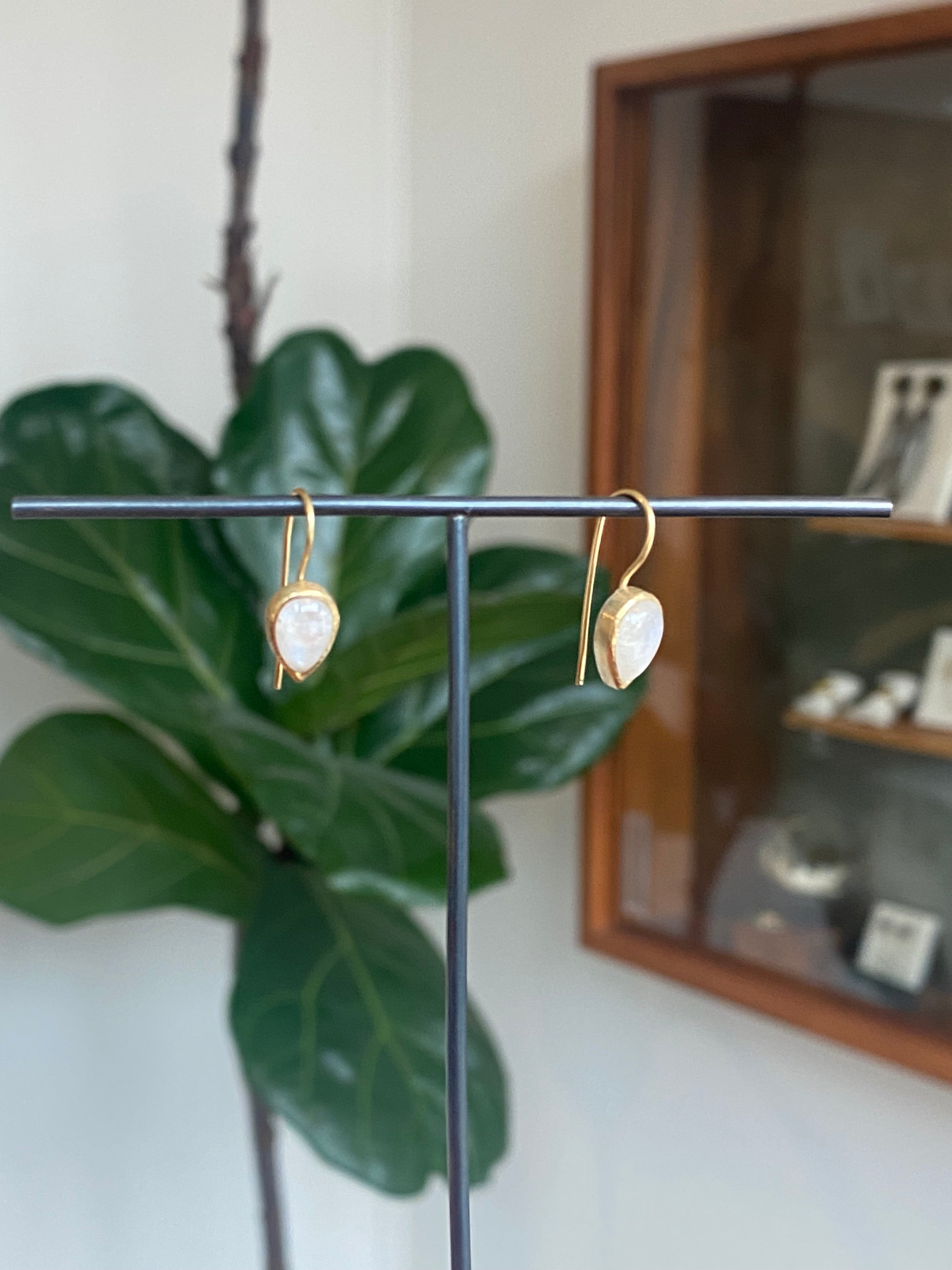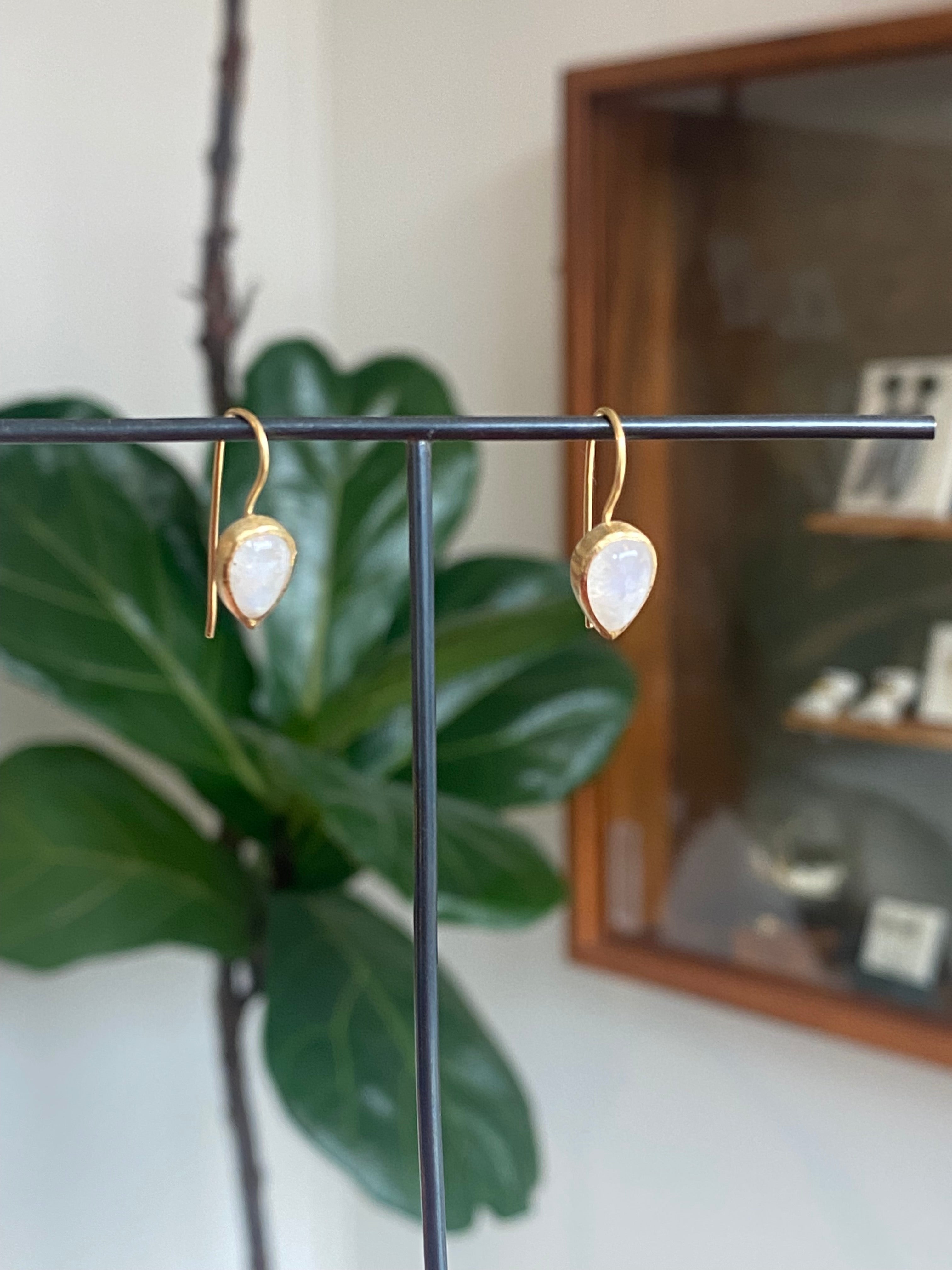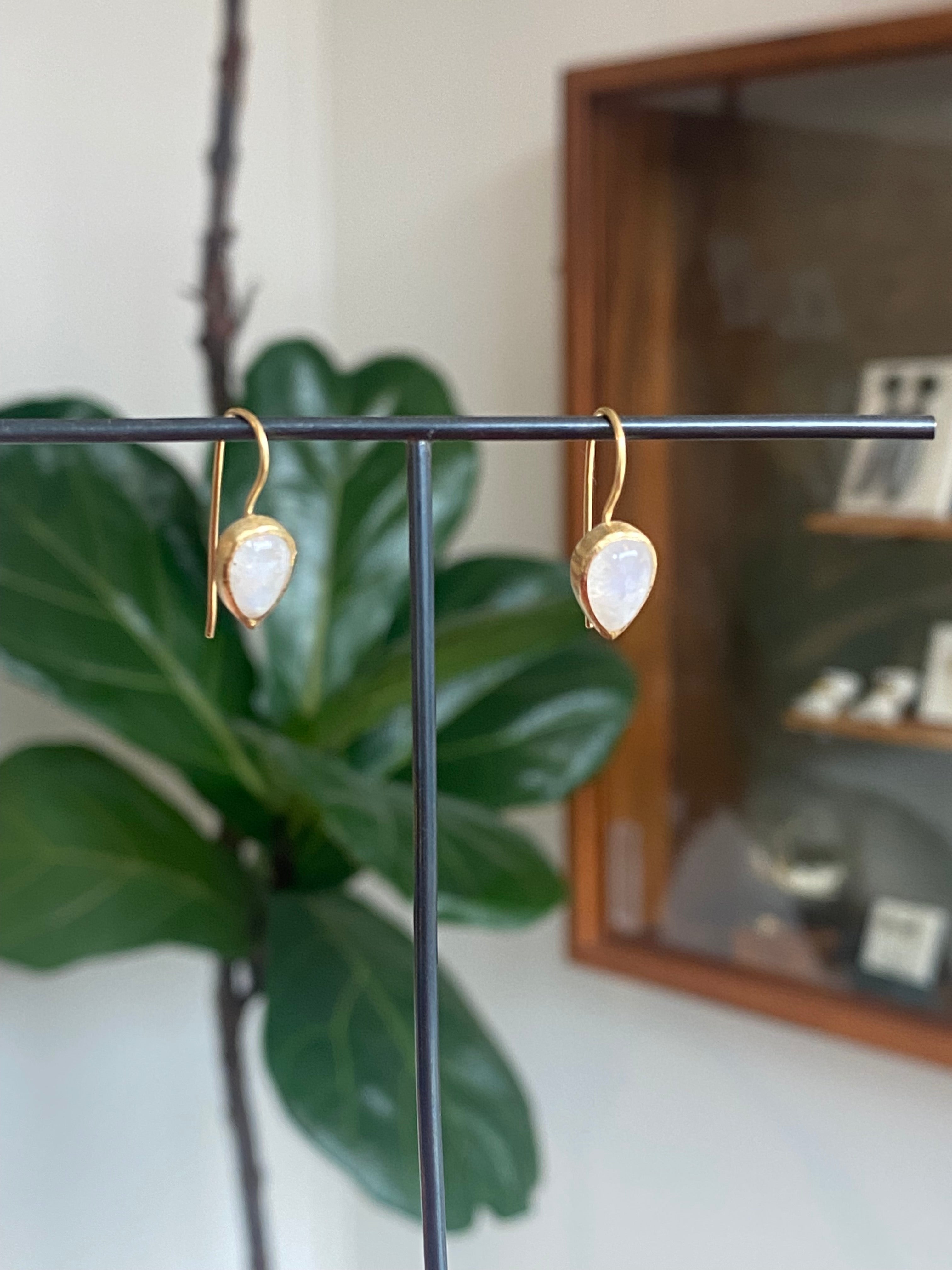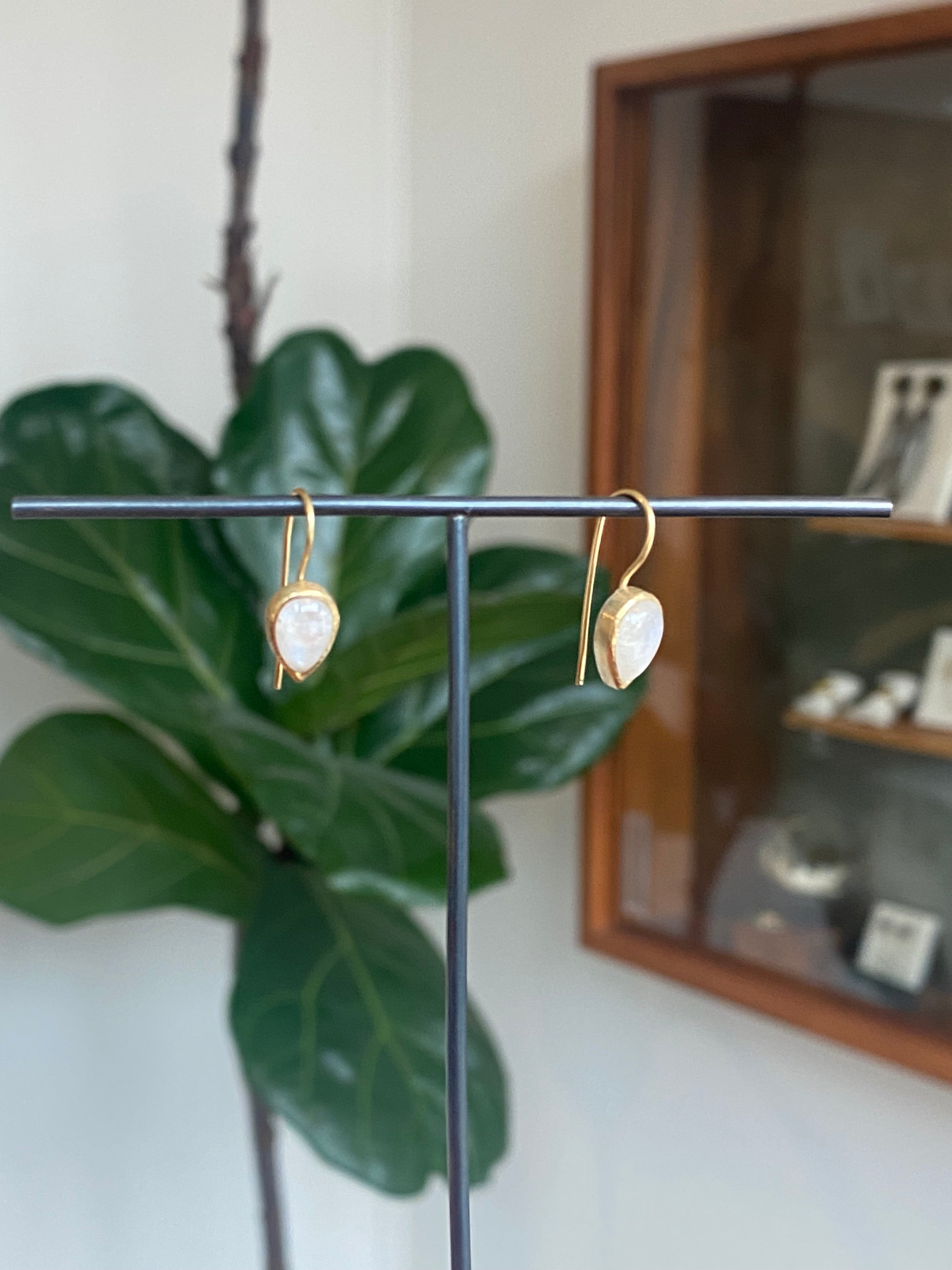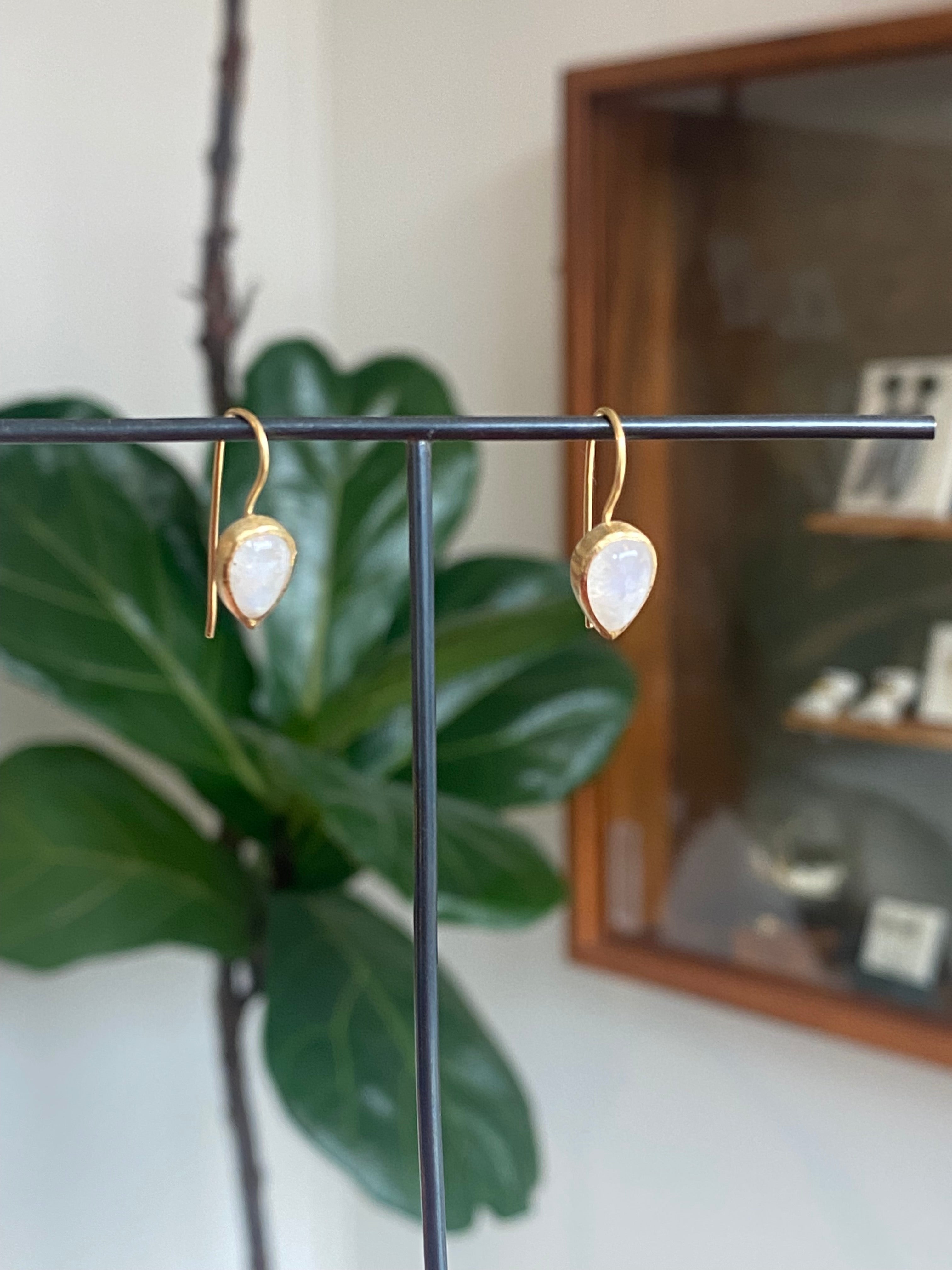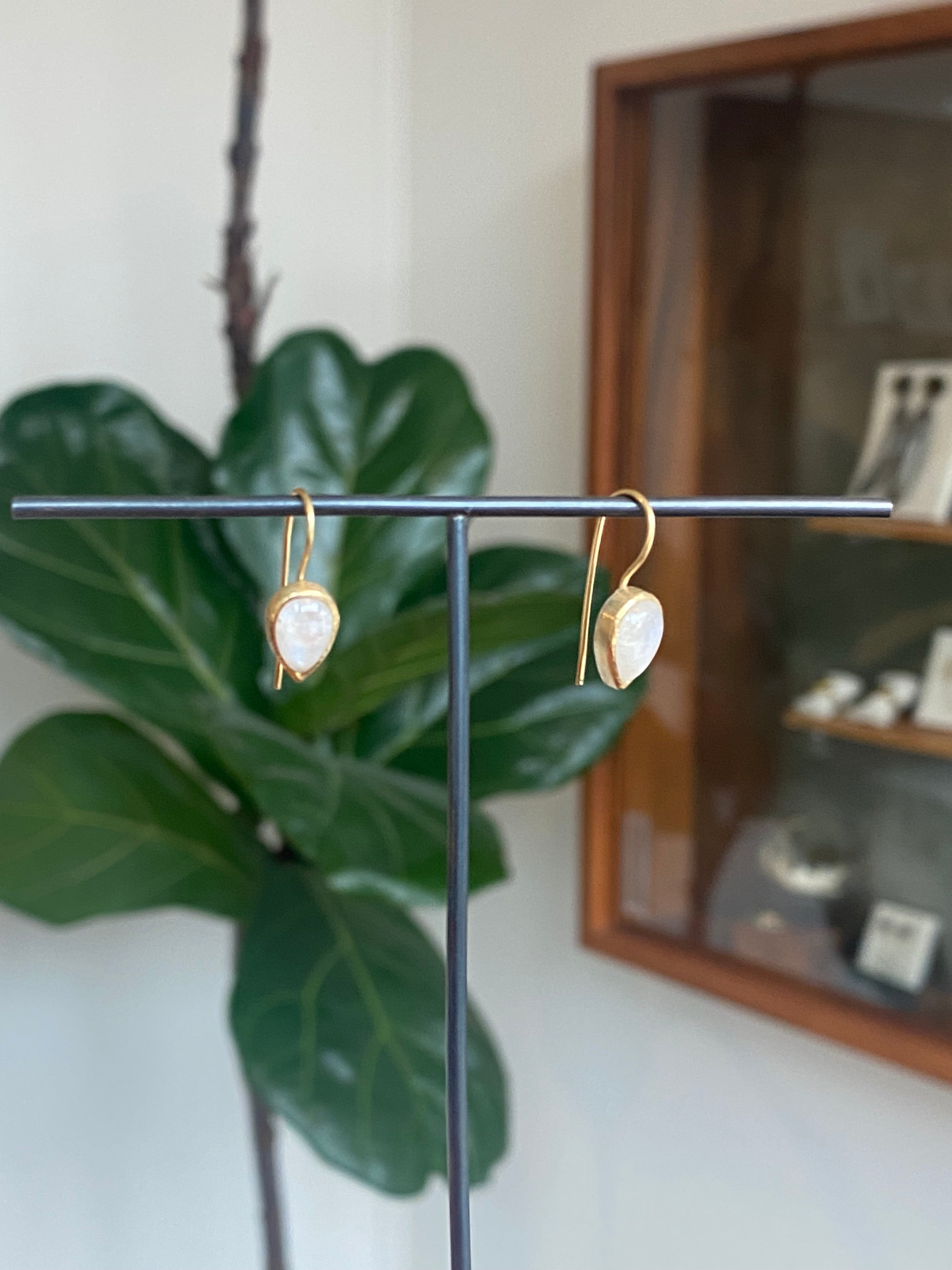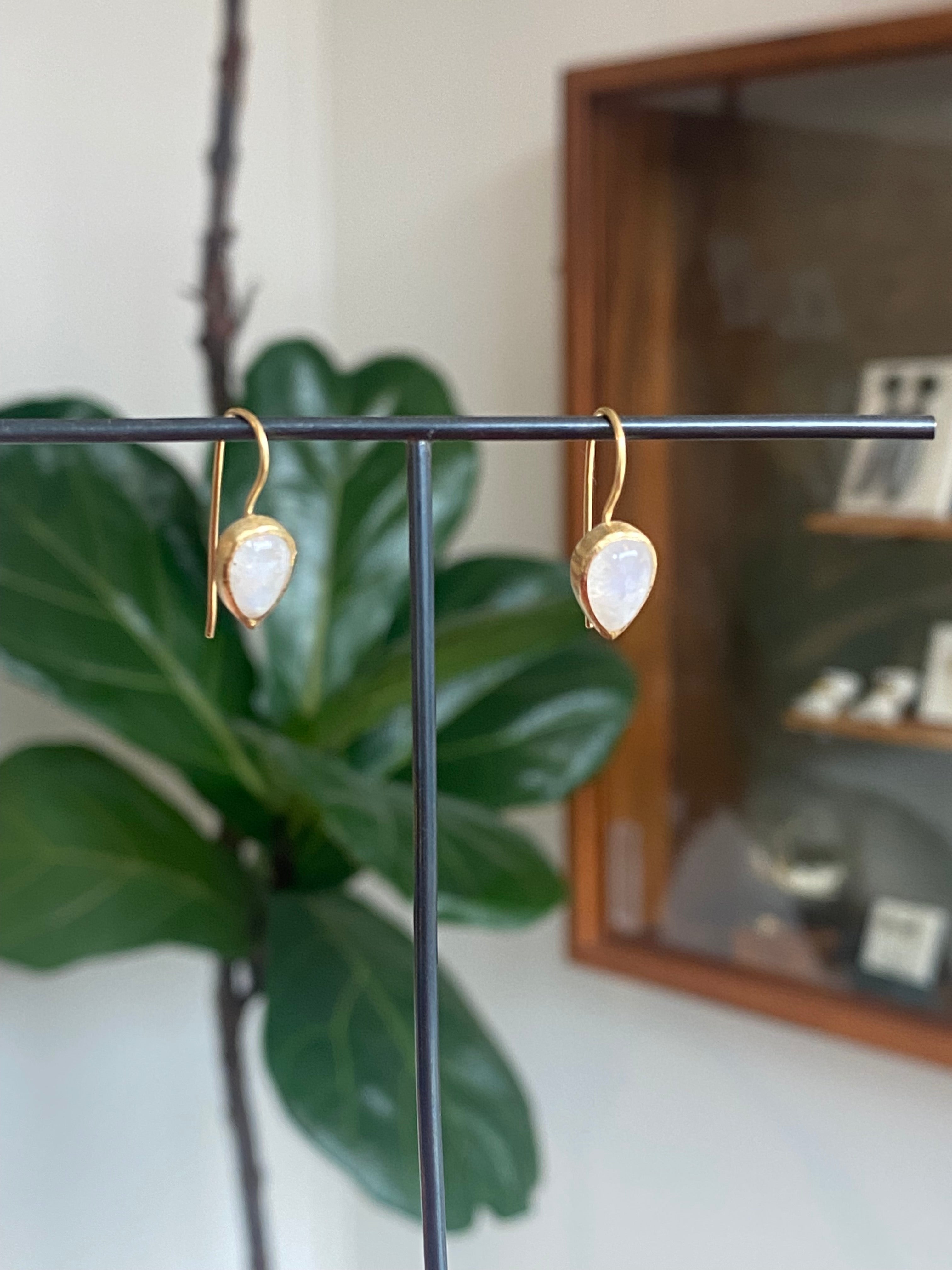 Leia Zumbro- Moonstone Tear Drop Earrings
These Leia Zumbro earrings feature a beautiful moonstone set in lavish 18K yellow gold. The stone emits a shimmering light that will make your casual or formal looks feel elegant and refined. The perfect everyday accessory.
hangs 3/4" from the ear
sterling silver, 18k yellow gold
Handmade by Leia Zumbro in St. Louis, MO
"I attended my first metalsmithing and jewelry making course as a teen. While earning my first Fine Arts degree in jewelry, I began a 6 year apprenticeship working with a local jewelry maker, then continued onto earn a Masters in Jewelry. Since then, I have studied with Master stone setters and engravers to broaden my knowledge and techniques. All of my pieces start with the hand- hammering, piercing, texturing, sawing, graving, they all bring my raw yet refined pieces into being. I grew up in the lushly wooded hills of Missouri and the big skied desert of Arizona, both greatly influencing my draw to the natural world."