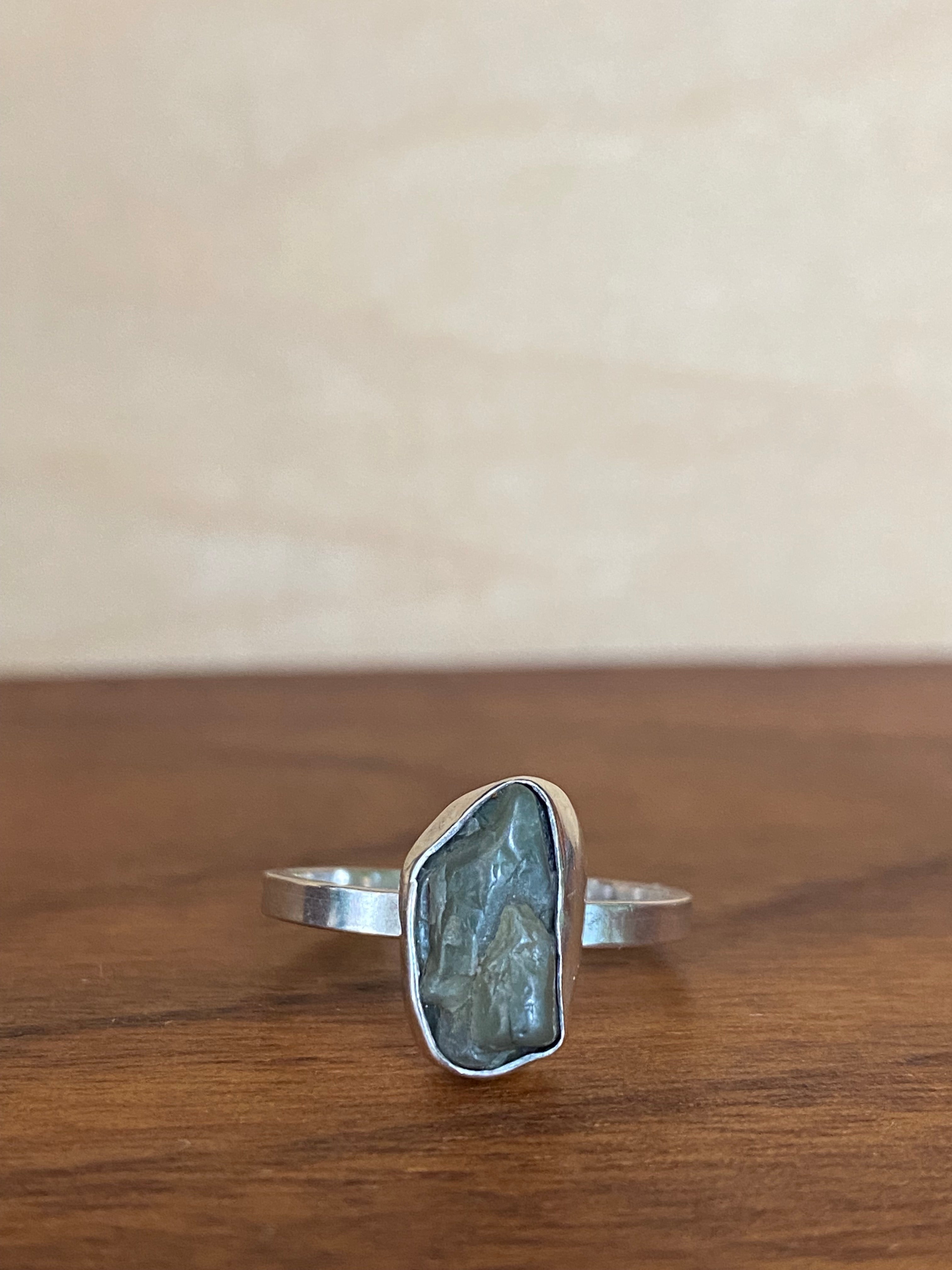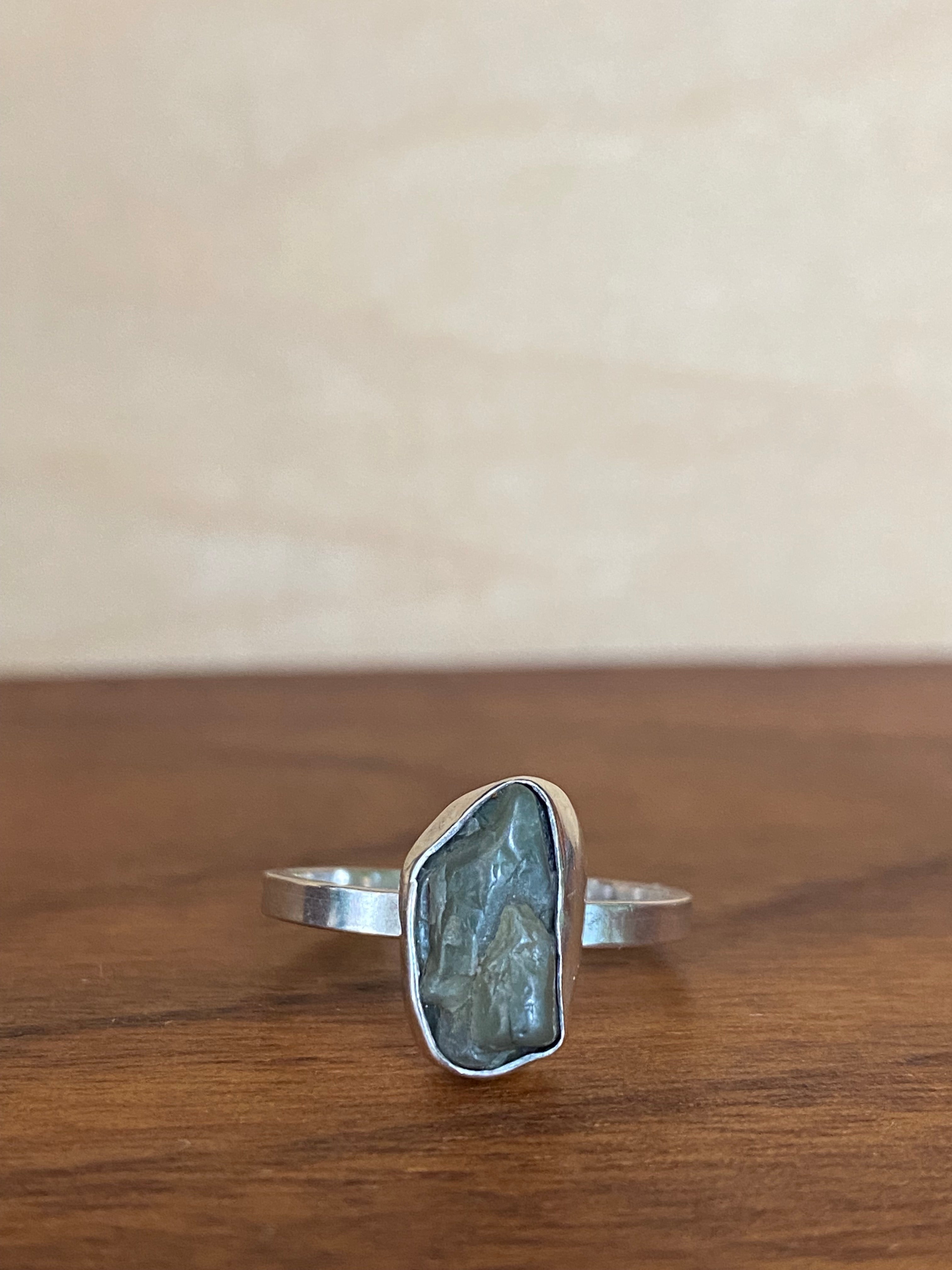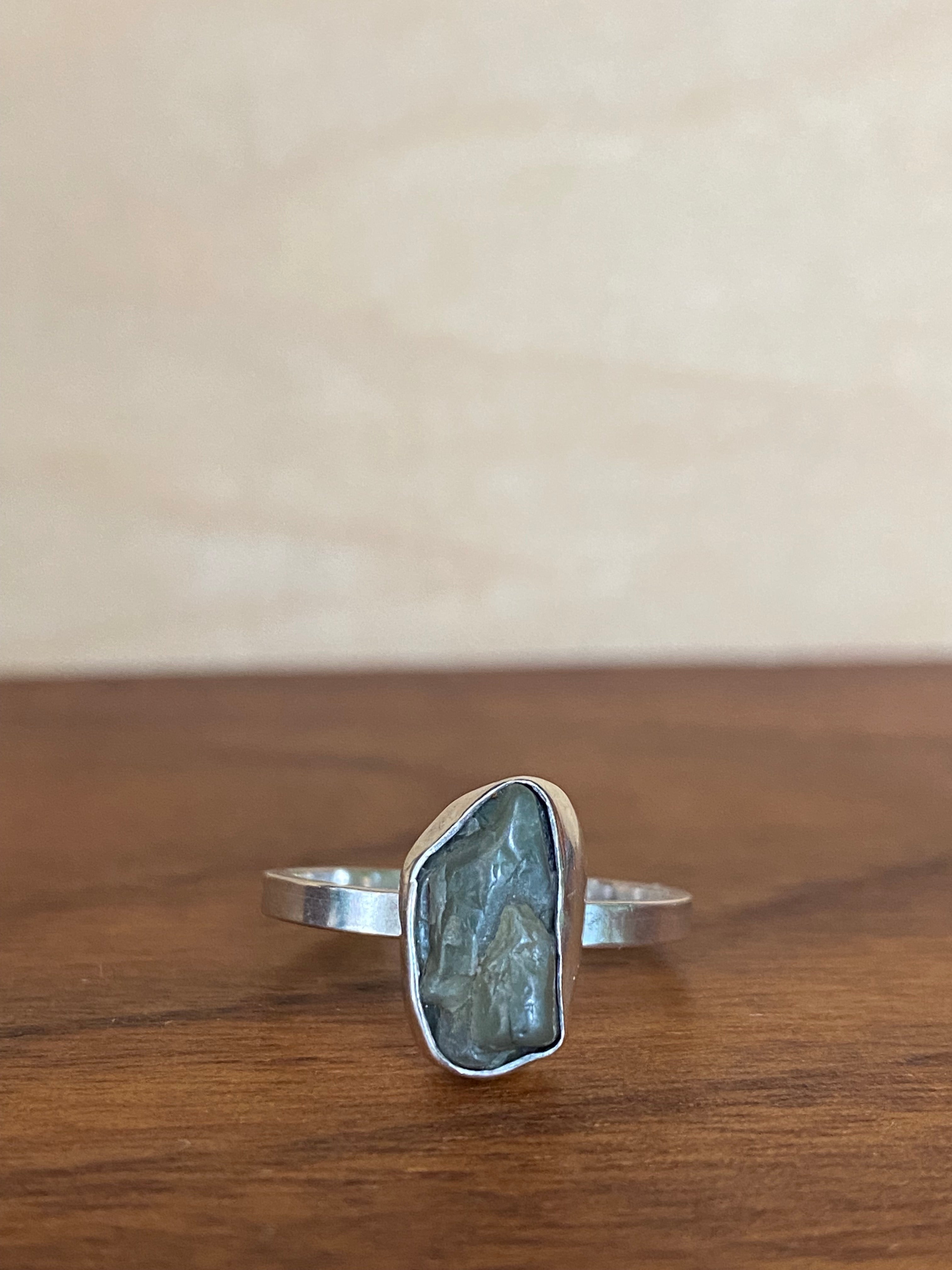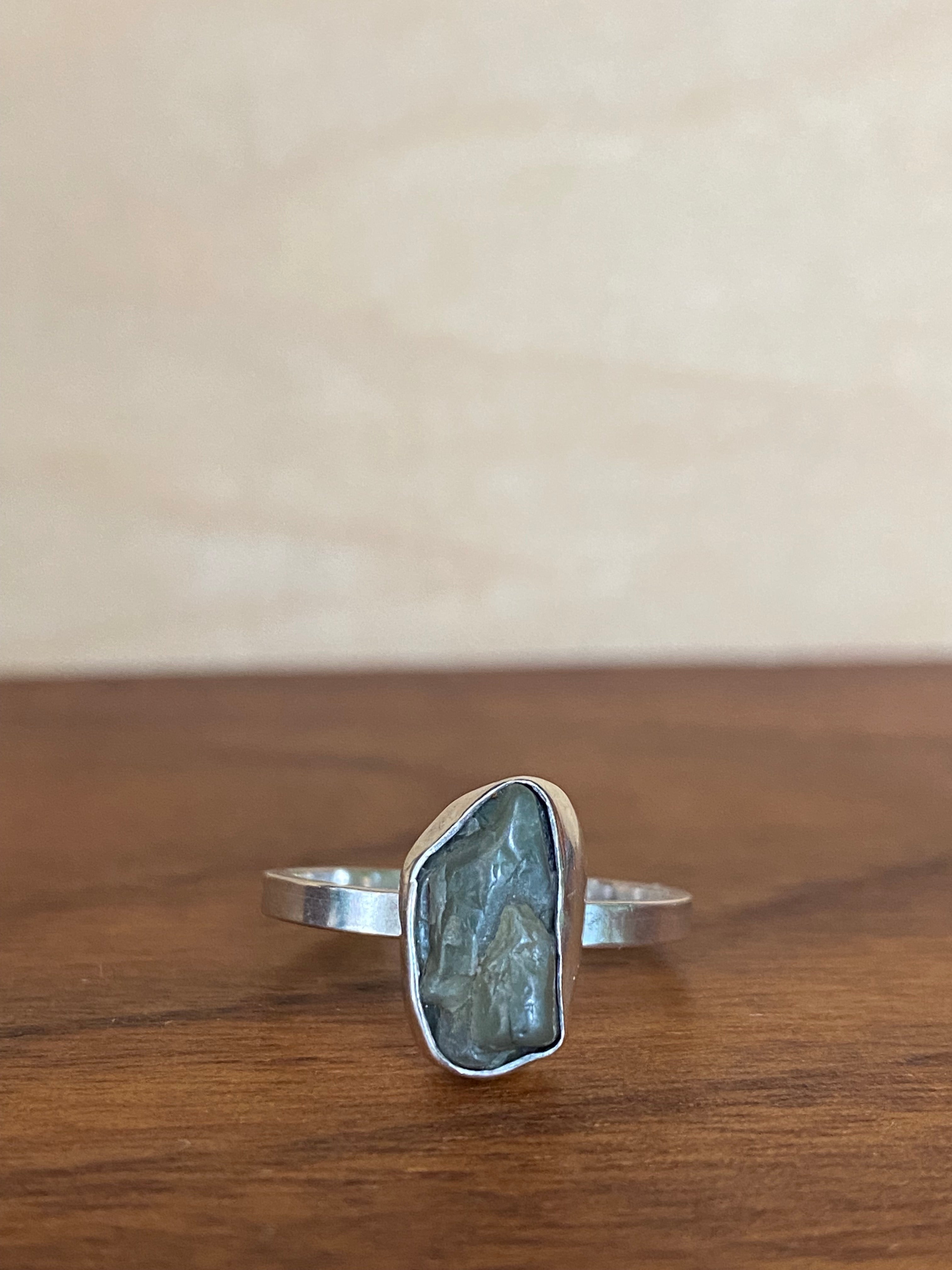 Koedyker Crafted- California Jade Stacking Ring
Organic shaped green/grey California jade set on 2mm sterling silver band.
stone measures 1/2" x 1/4"
size 7.75
sterling silver
If you would like to order this ring in a different size add this one to your chart, at checkout there is a place to leave a note to request your desired size. Please give us about 4-6 weeks to order your ring or resize. Feel free to reach out here if you have questions
Handmade by Taylor Koedyker in LA
"With offerings from our natural world and the precious recourse of metal, I create fine art jewelry and metal sculpture. Made by willing hands tenderly and intentionally, encouraging the importance of our Mother Earth and lighting the connection between all things
I am Taylor Koedyker, a naturalist maker trialing with the adversity of our complicated existence. Metalsmith trained at California College of the Arts with a BFA in Jewelry/Metal Arts. Newly exploring poetry I find my writings help to articulate a perspective of my work that can sometimes go unheard. Currently working from Los Angeles, my pieces are body adornment, both wearable and sculptural, an extension of a thought and a message."