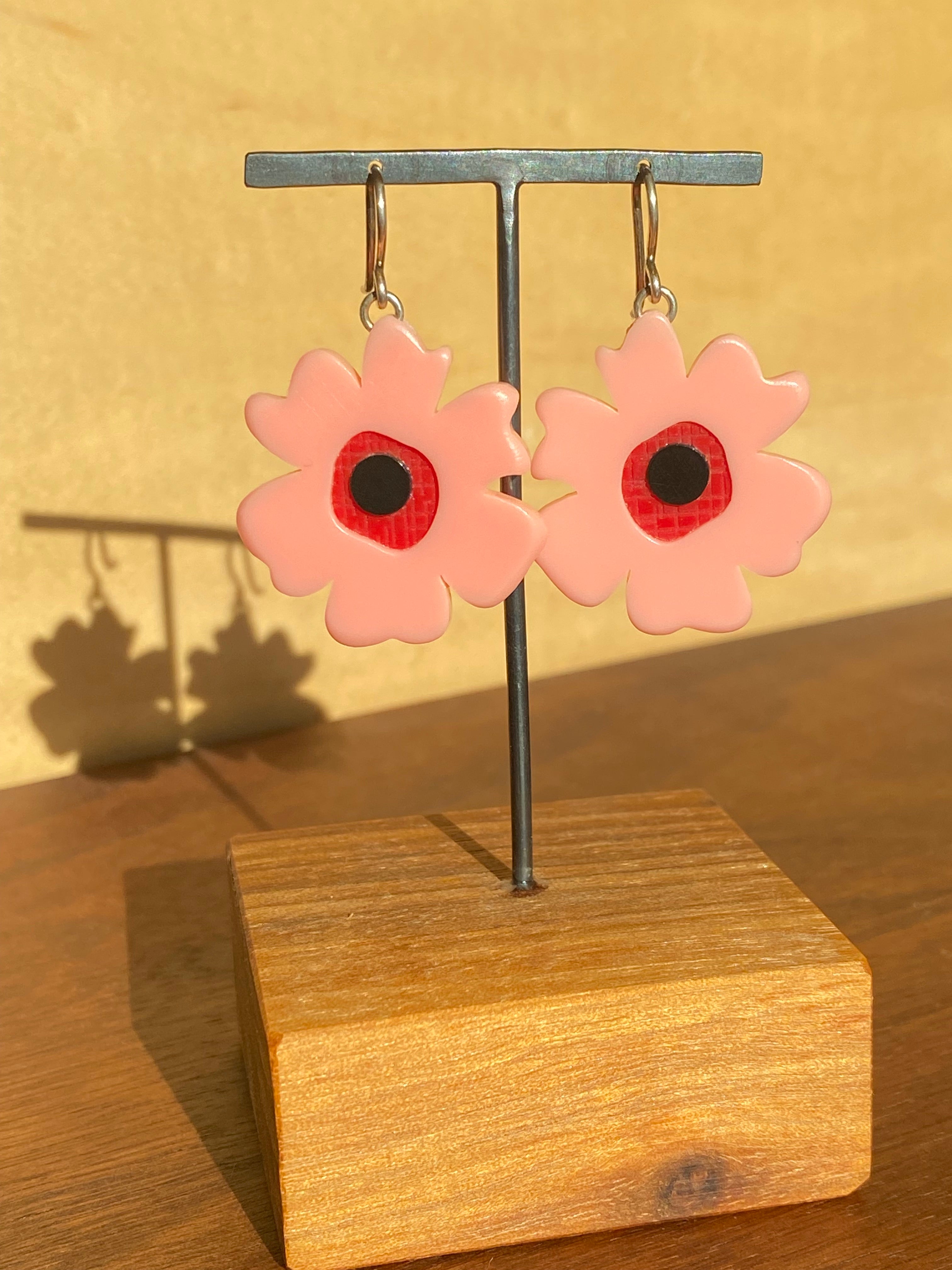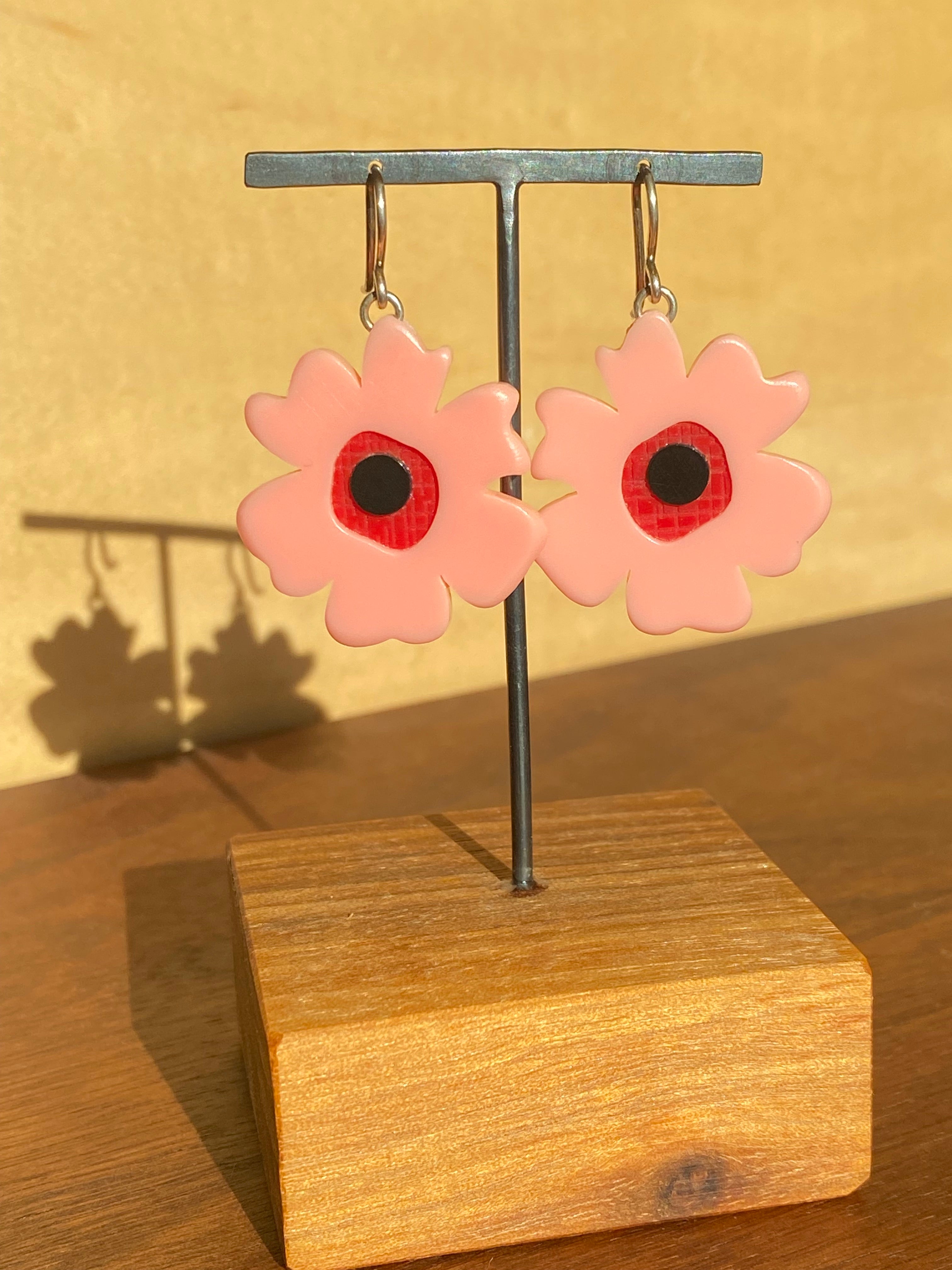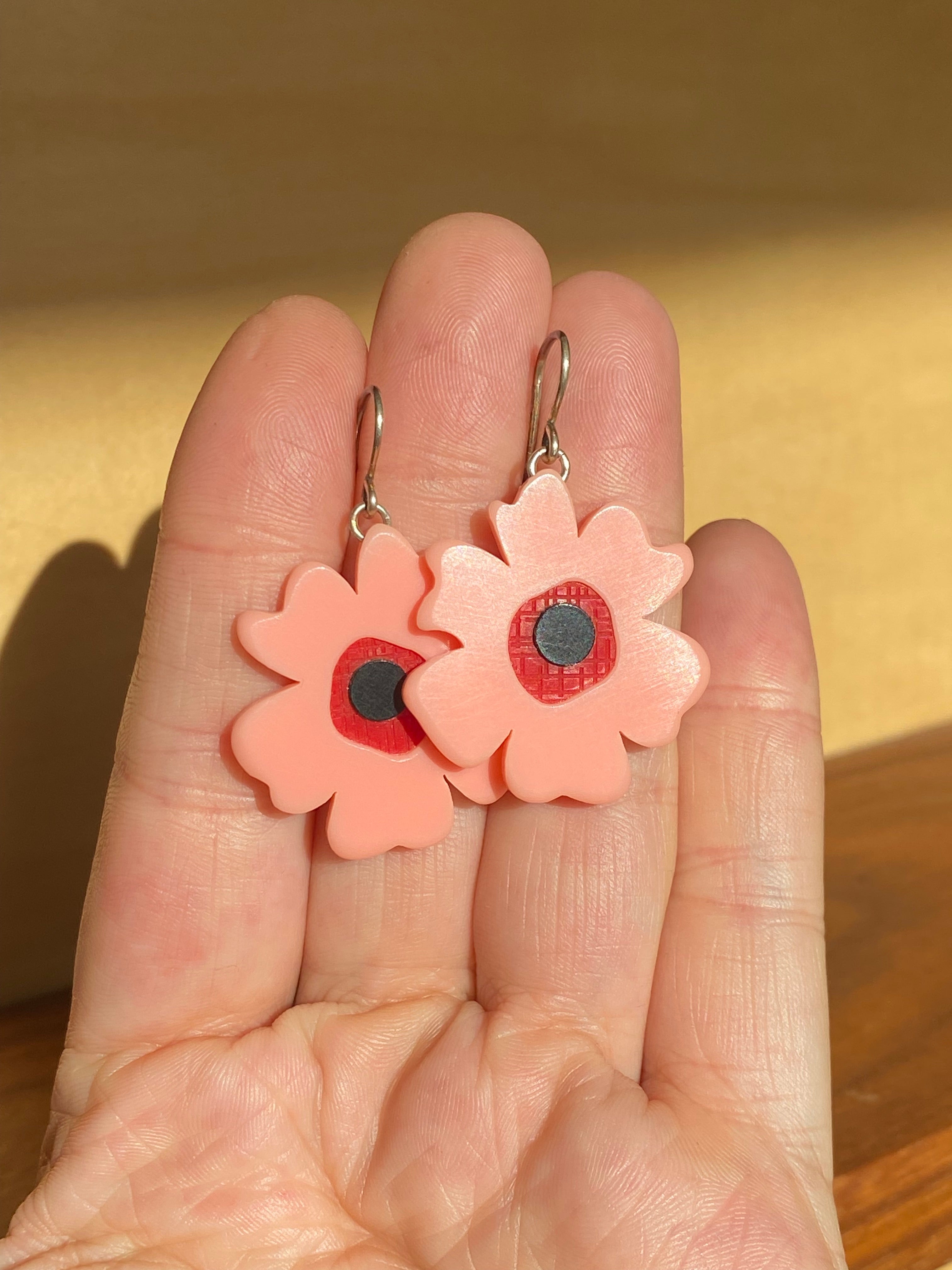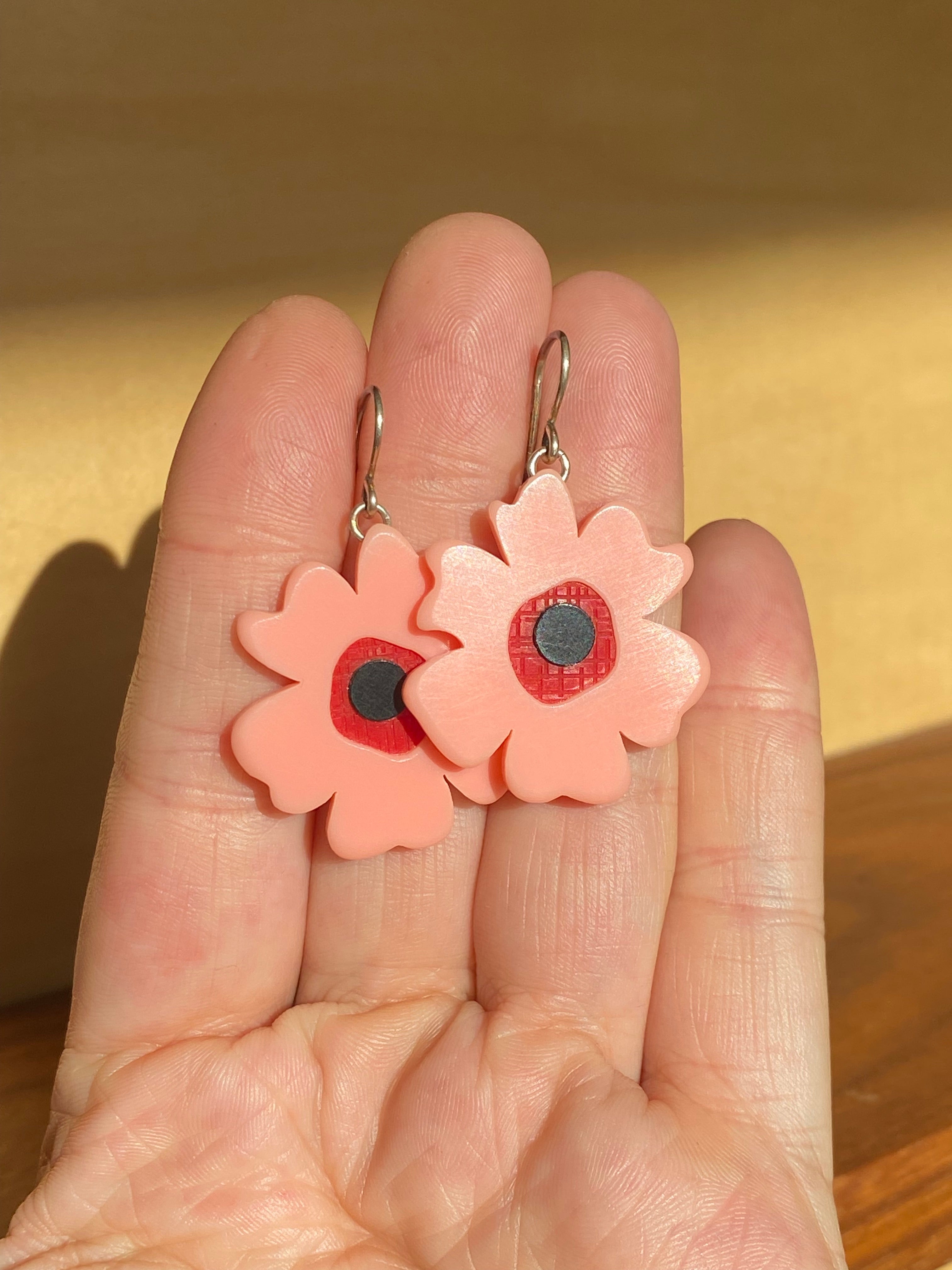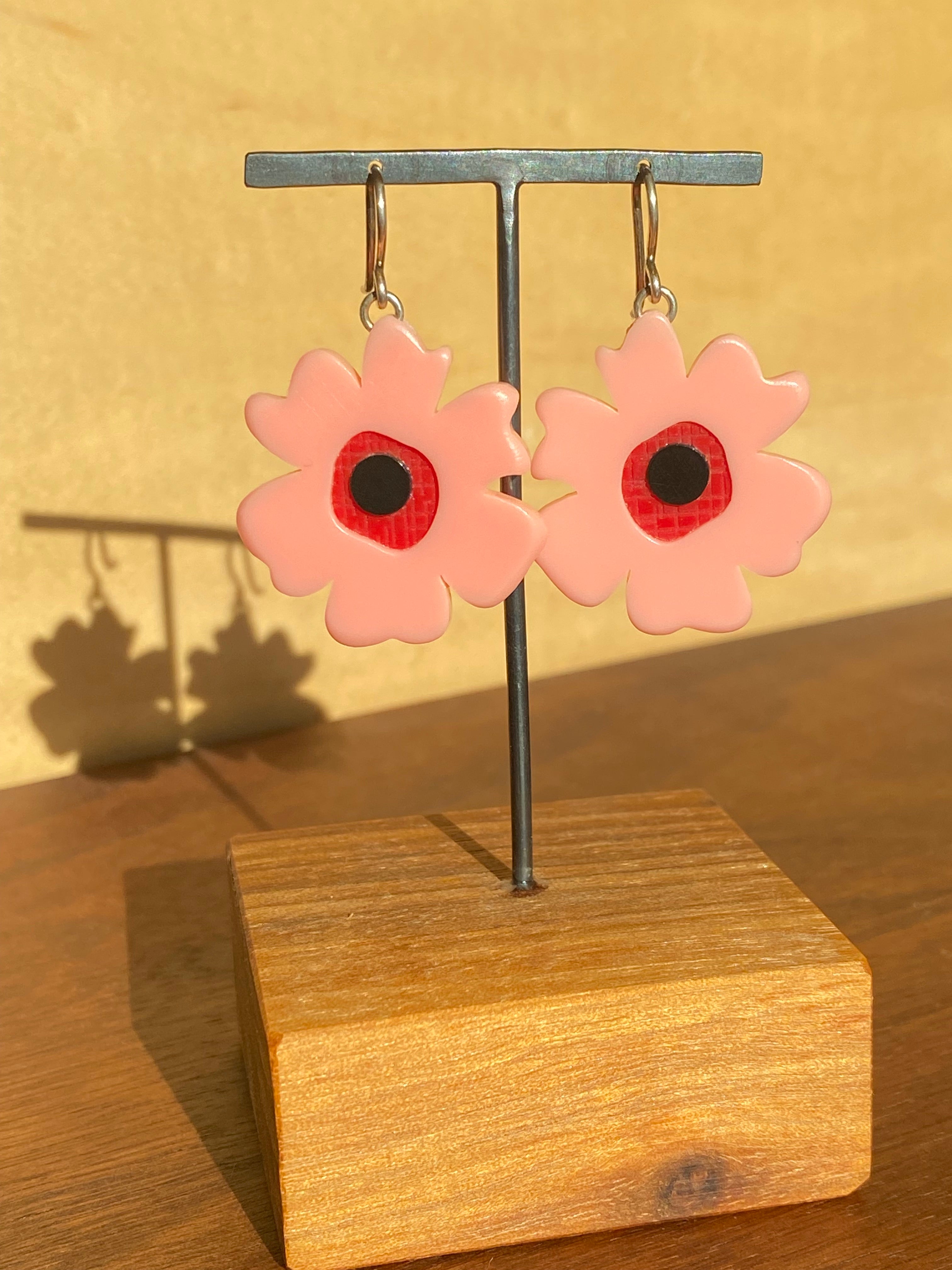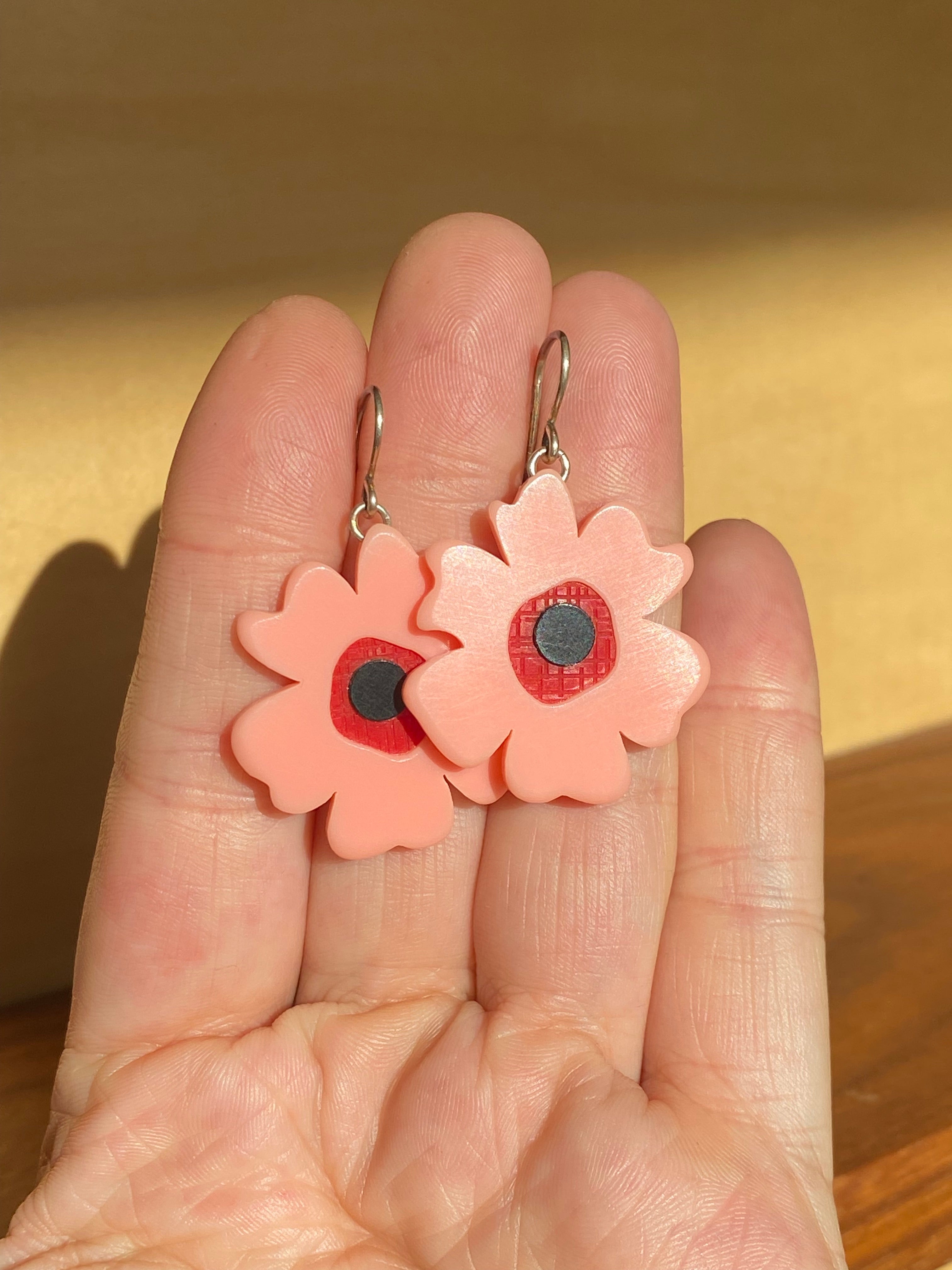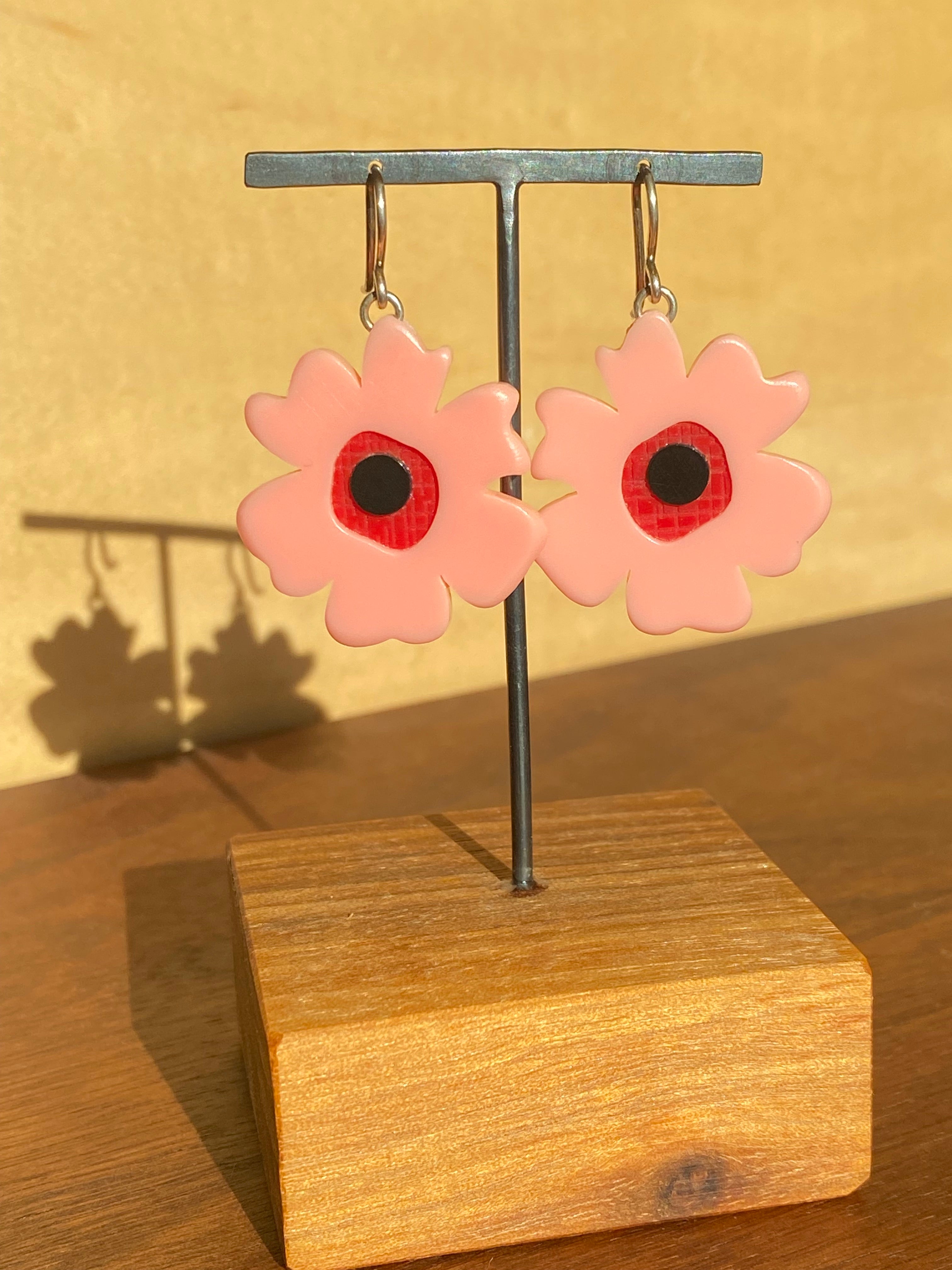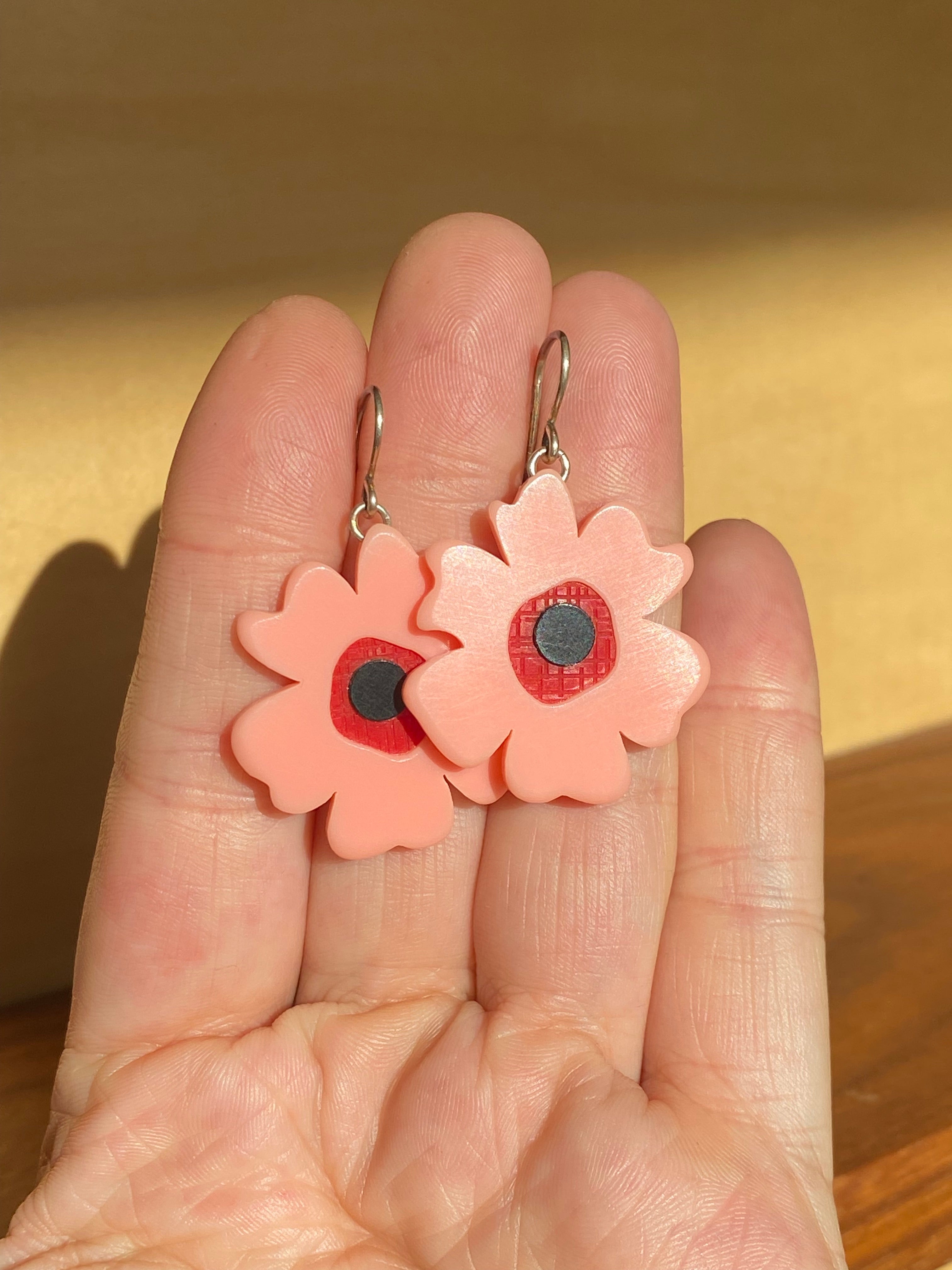 Woll Jewelry- Two Toned Poppy Earring on Wire
Handmade acrylic poppy earring on a sterling silver earring wire. Light pink petals surround a deep red middle with dark center. 
1.5" 
acrylic, sterling silver
Handmade by Liz Woll in California
"For years I've collected vintage clothing and accessories which have greatly influenced my designs. Early plastics like bakelite, galalith and celluloid were cast, hand-cut, milled and polished with care into beautiful jewelry, hair accessories radios, household items and more.
Originally from the Boston area, I studied Jewelry and Metalsmithing at Massachusetts College of Art and Design and there was introduced to using alternative materials in jewelry making.  I began casting plastics into jello molds and creating jewelry that was bold and colorful but not for everyday wear. In 2012 I relocated to San Francisco where I learned laser-cutting and my process was completely transformed.  Soon after that I launched my jewelry line WOLL.
With WOLL I aim to create covetable, well-made pieces of jewelry that are fun and whimsical. Each piece is a small work of art designed by me and made in our studio in the Santa Cruz Mountains."