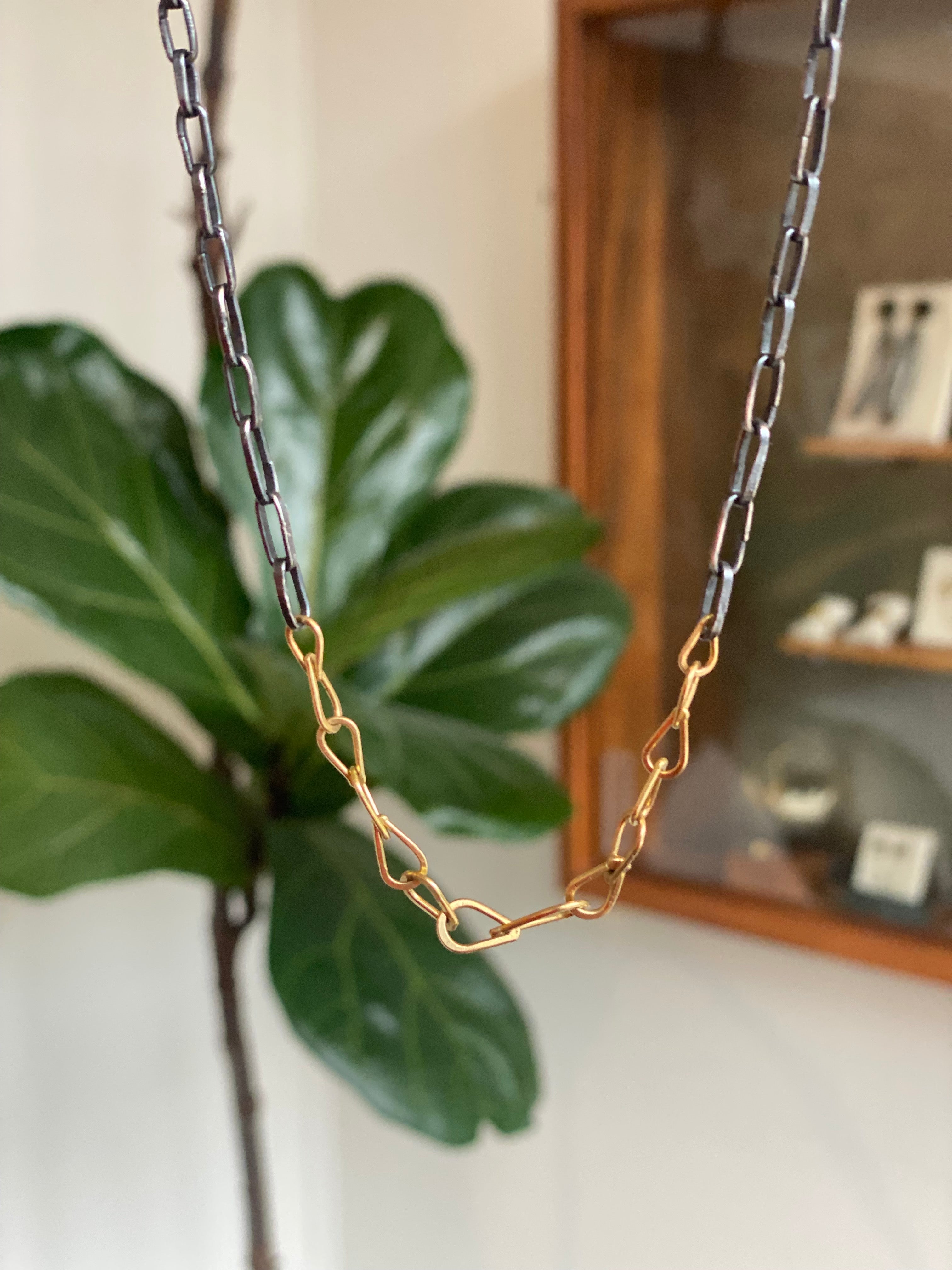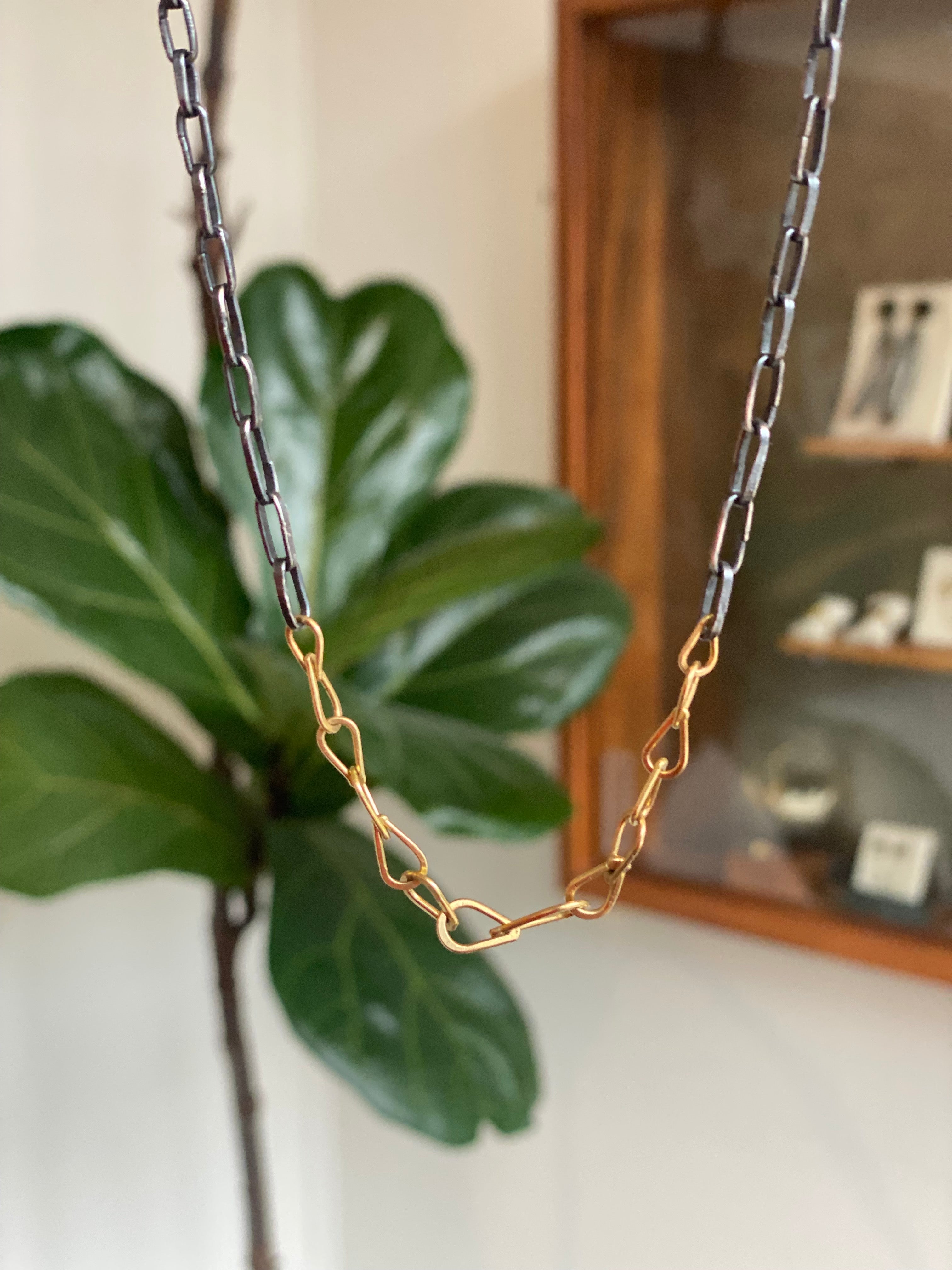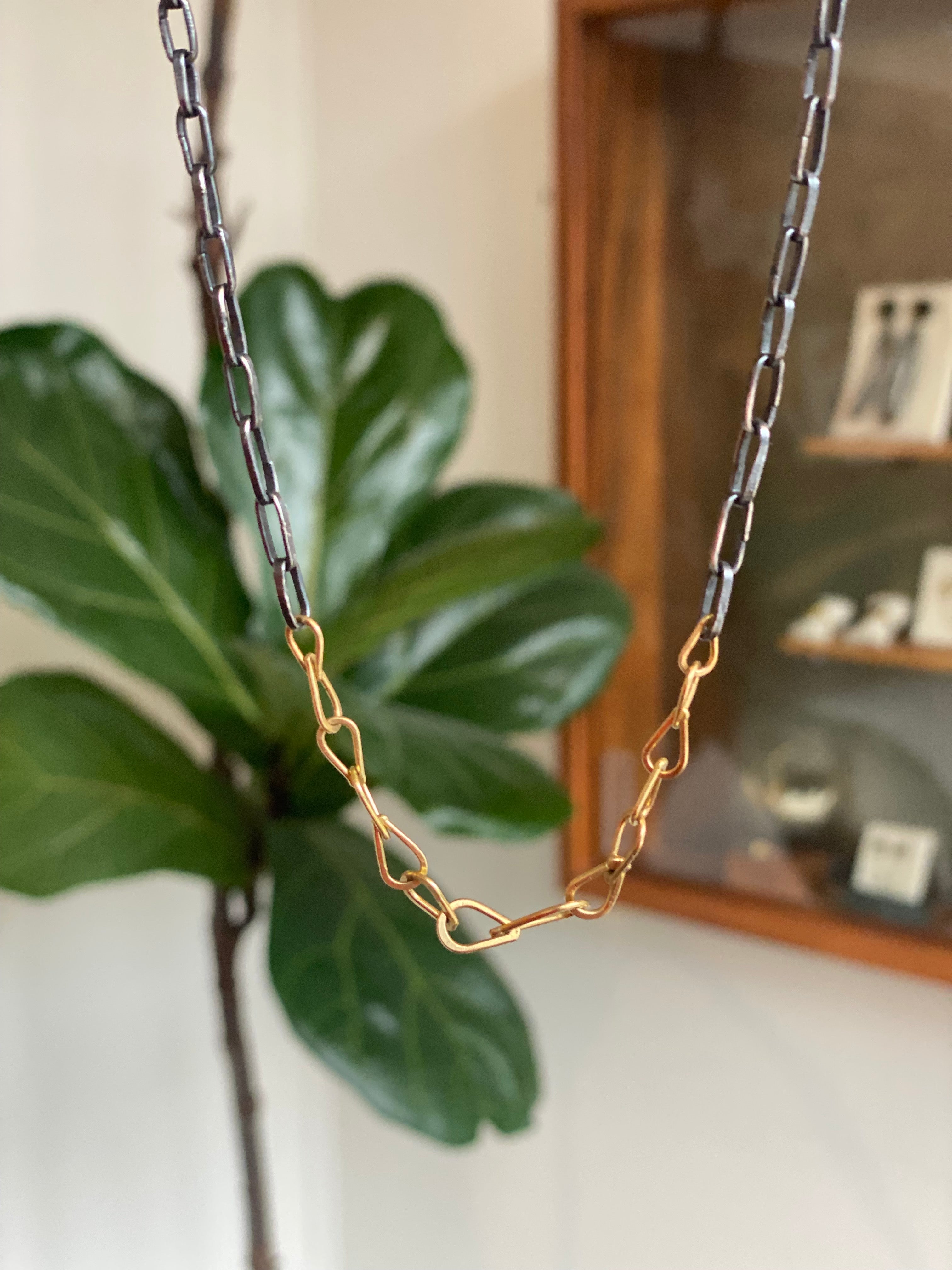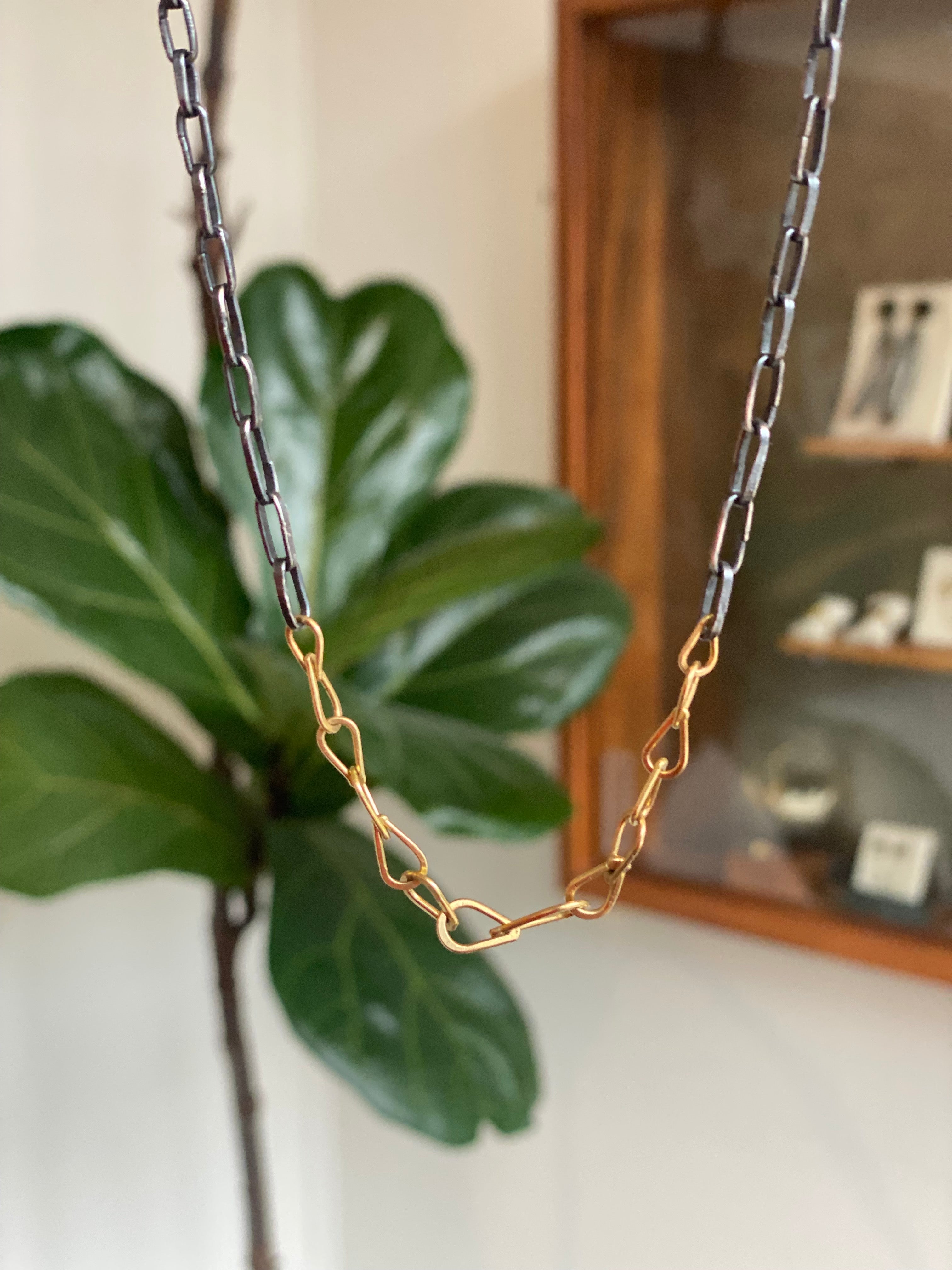 Leia Zumbro- Paper and Tear Drop Chain Necklace
This Paper and Tear Drop Chain Necklace adds bold elegance to any outfit. With two-toned sterling silver and 18k yellow gold, it's perfect for layering with other necklaces or wearing alone for a chic look.
oxidized sterling silver, 18k yellow gold 
18" long with handmade lobster clasp
Handmade by Leia Zumbro in St. Louis, MO
"I attended my first metalsmithing and jewelry making course as a teen. While earning my first Fine Arts degree in jewelry, I began a 6 year apprenticeship working with a local jewelry maker, then continued onto earn a Masters in Jewelry. Since then, I have studied with Master stone setters and engravers to broaden my knowledge and techniques. All of my pieces start with the hand- hammering, piercing, texturing, sawing, graving, they all bring my raw yet refined pieces into being. I grew up in the lushly wooded hills of Missouri and the big skied desert of Arizona, both greatly influencing my draw to the natural world."