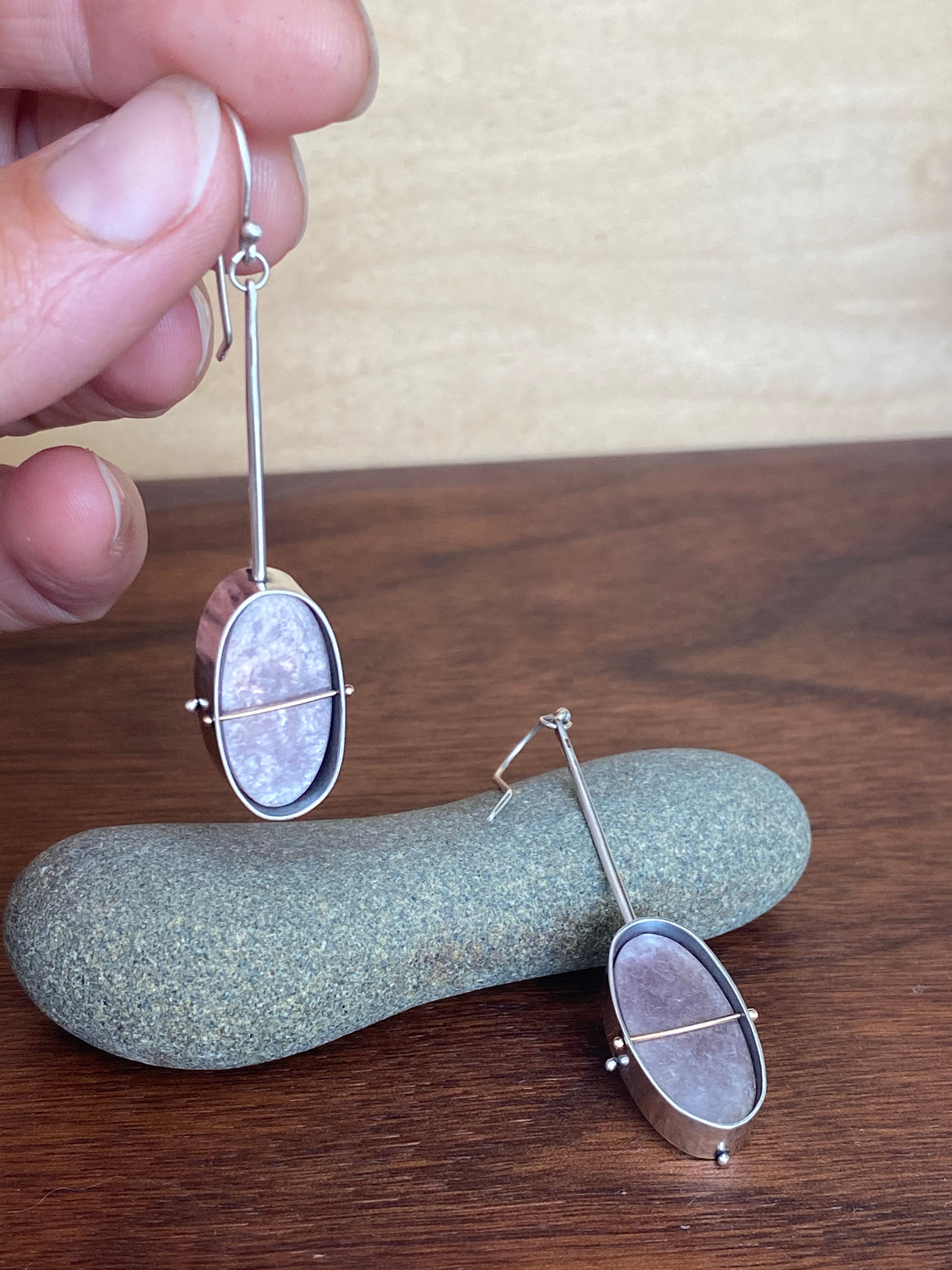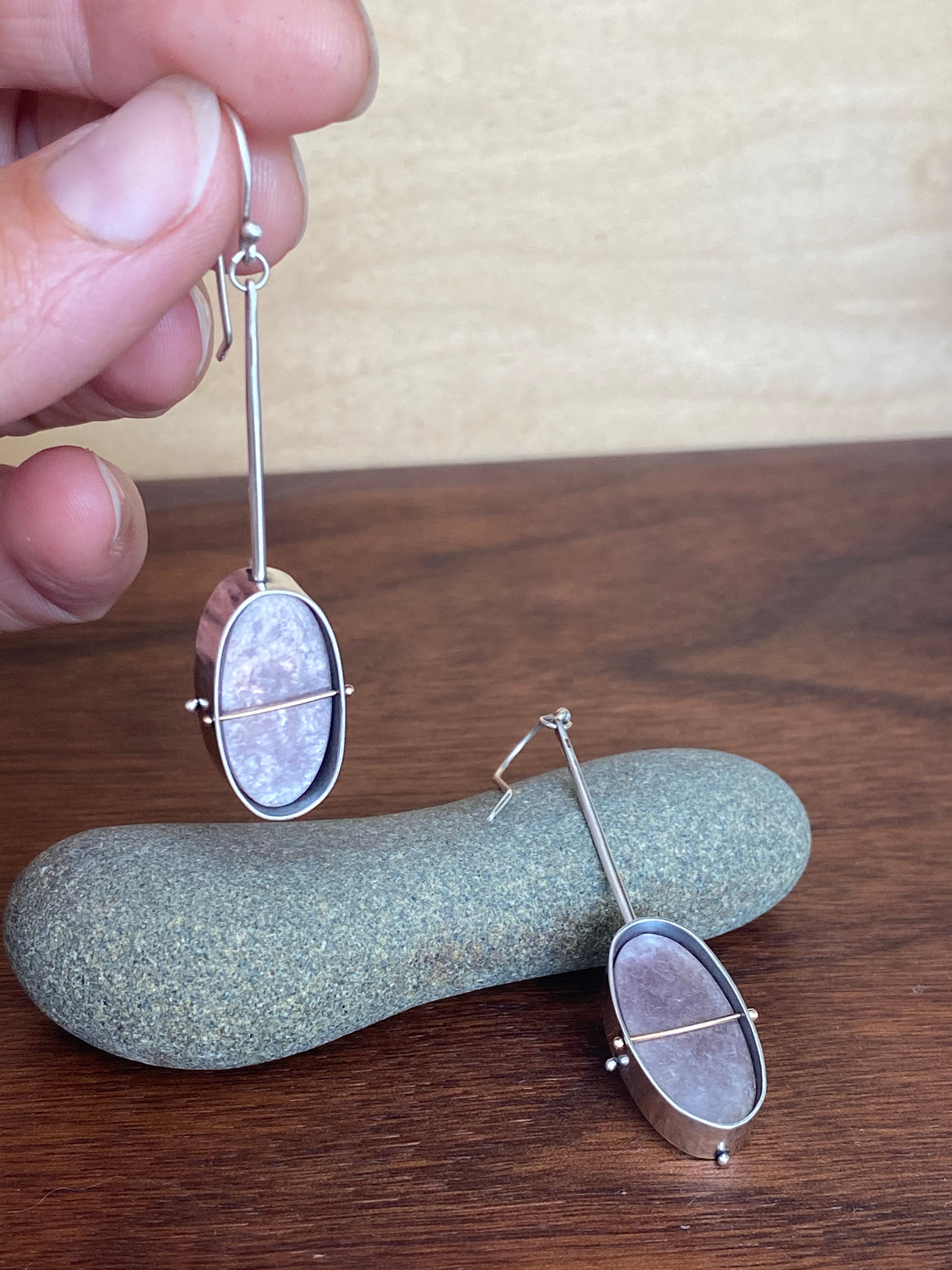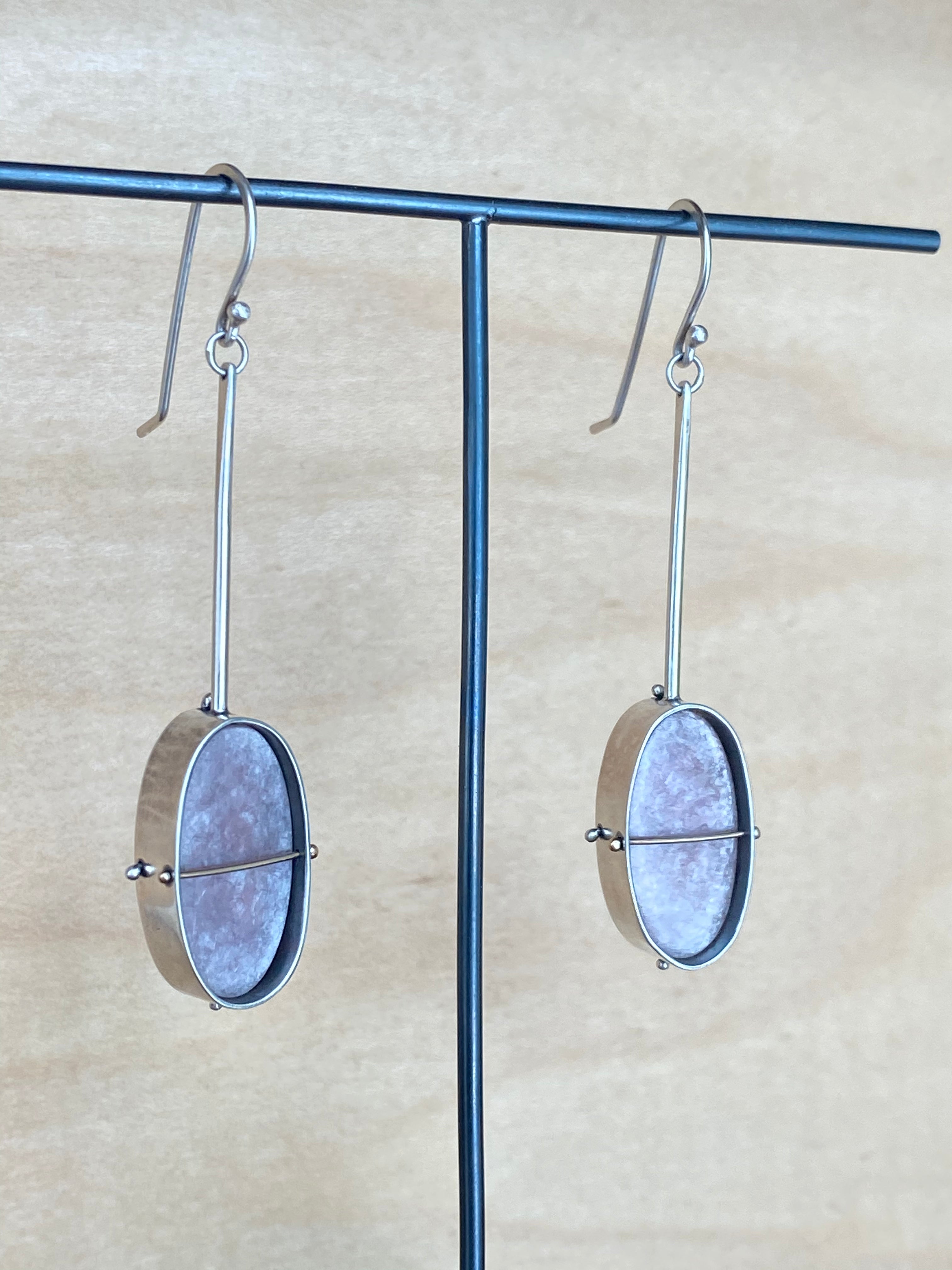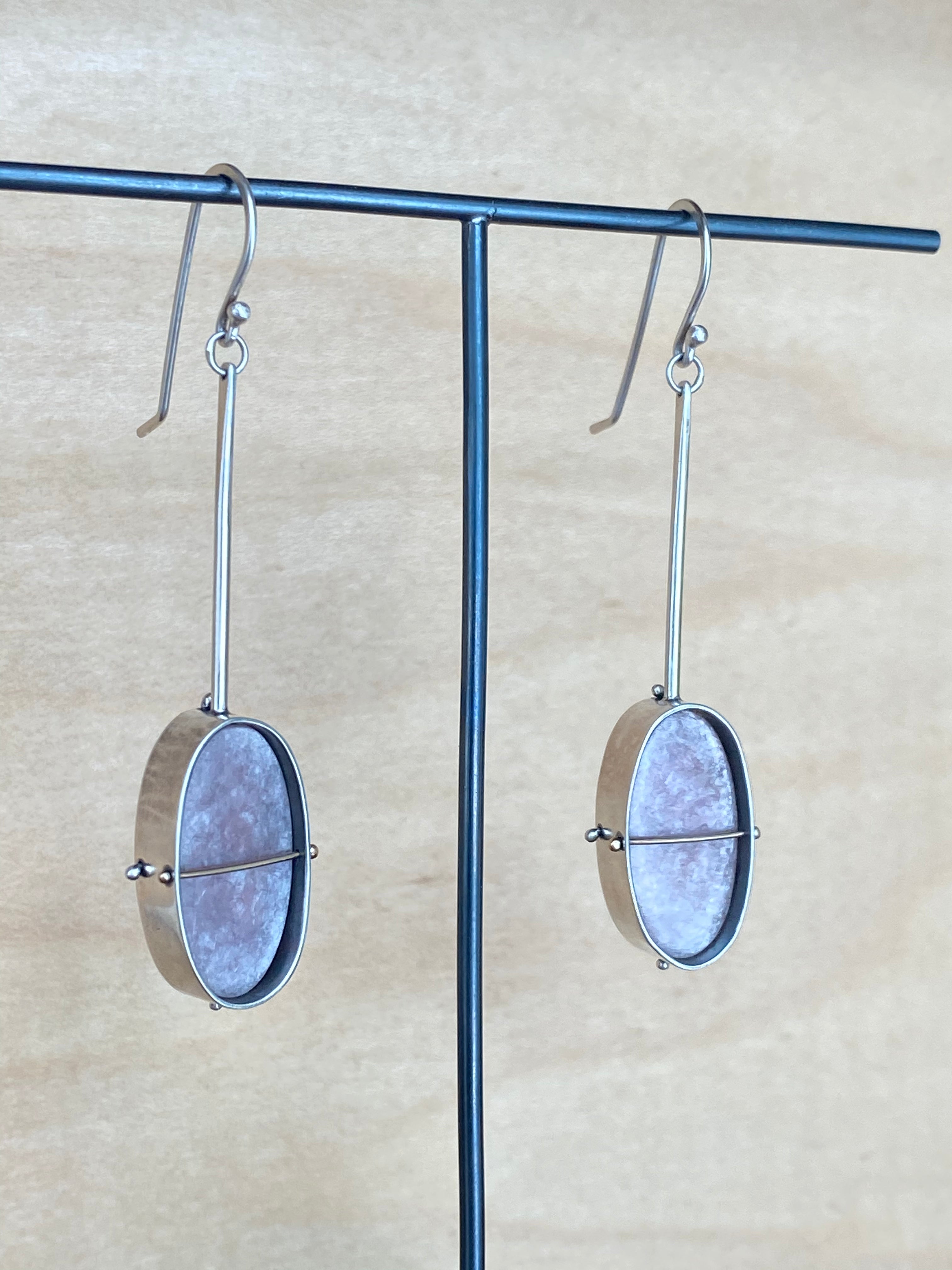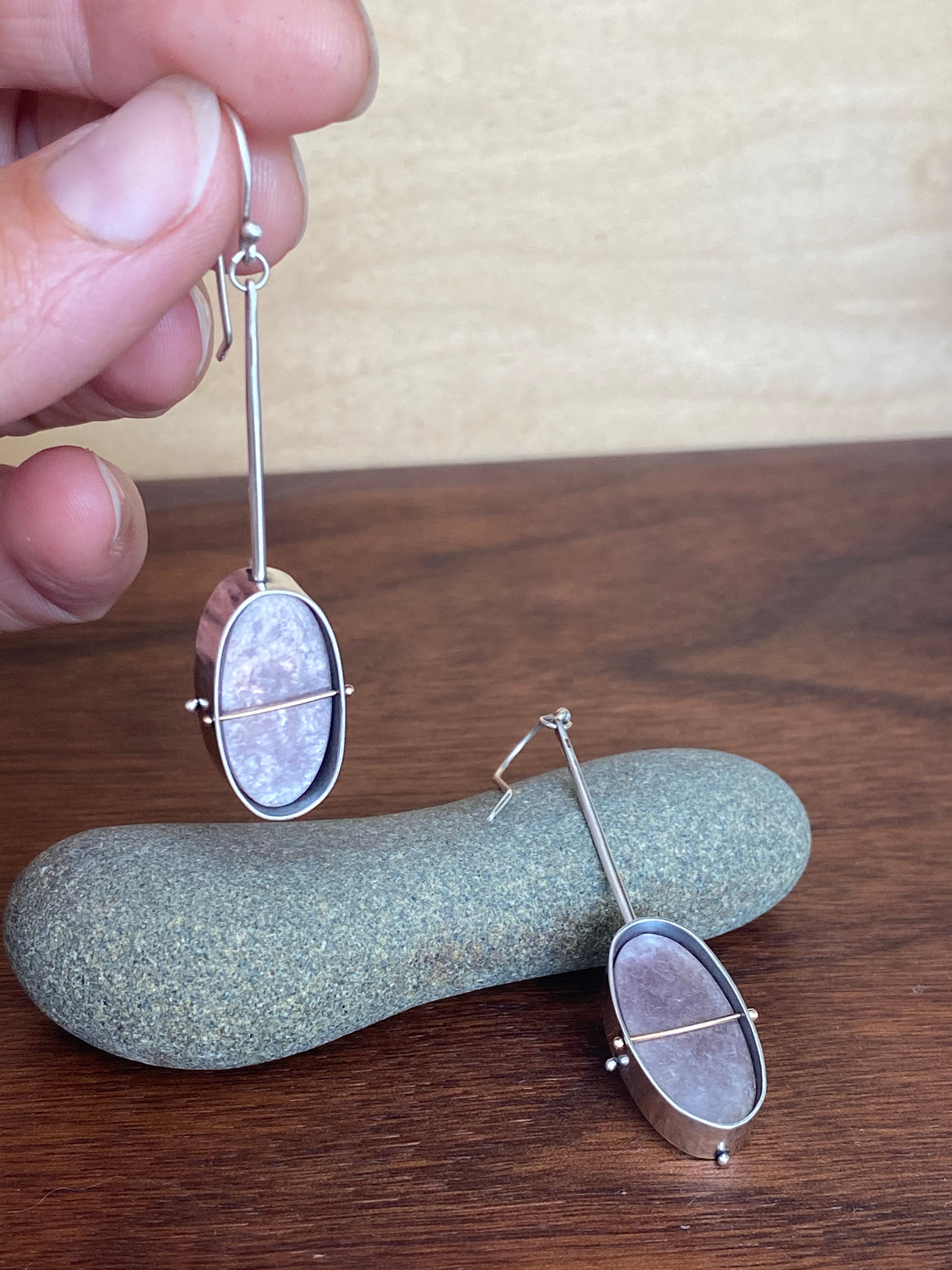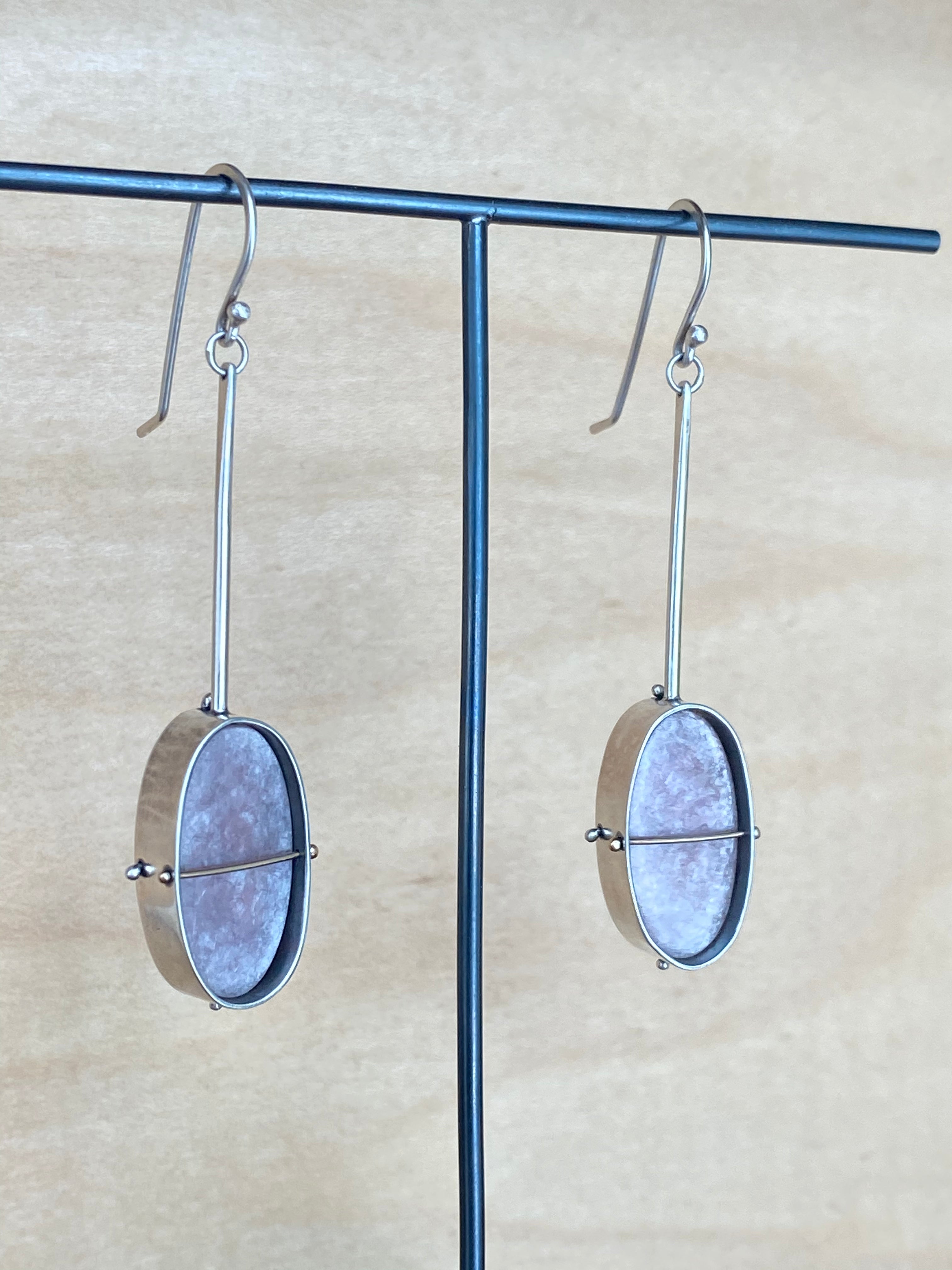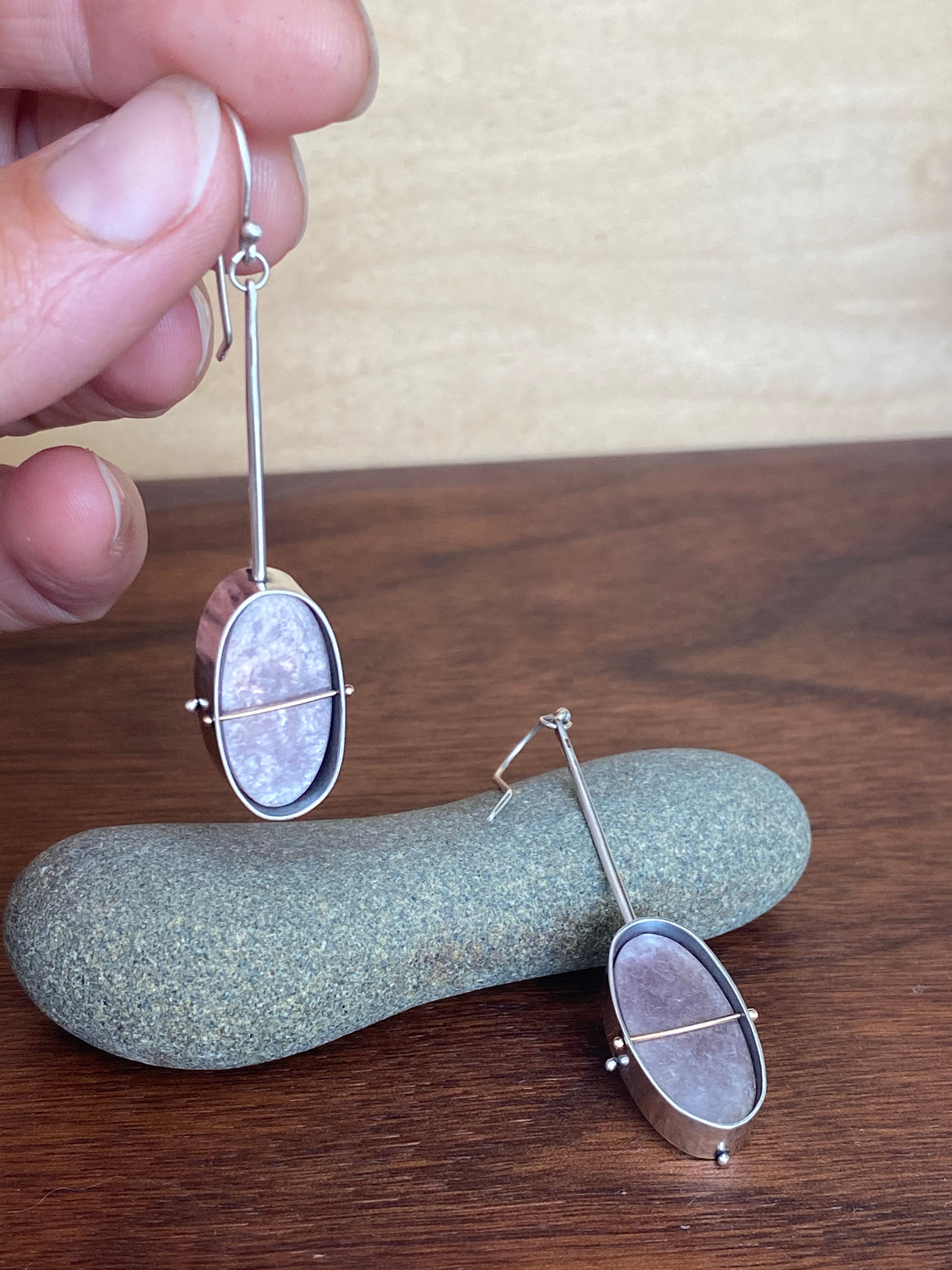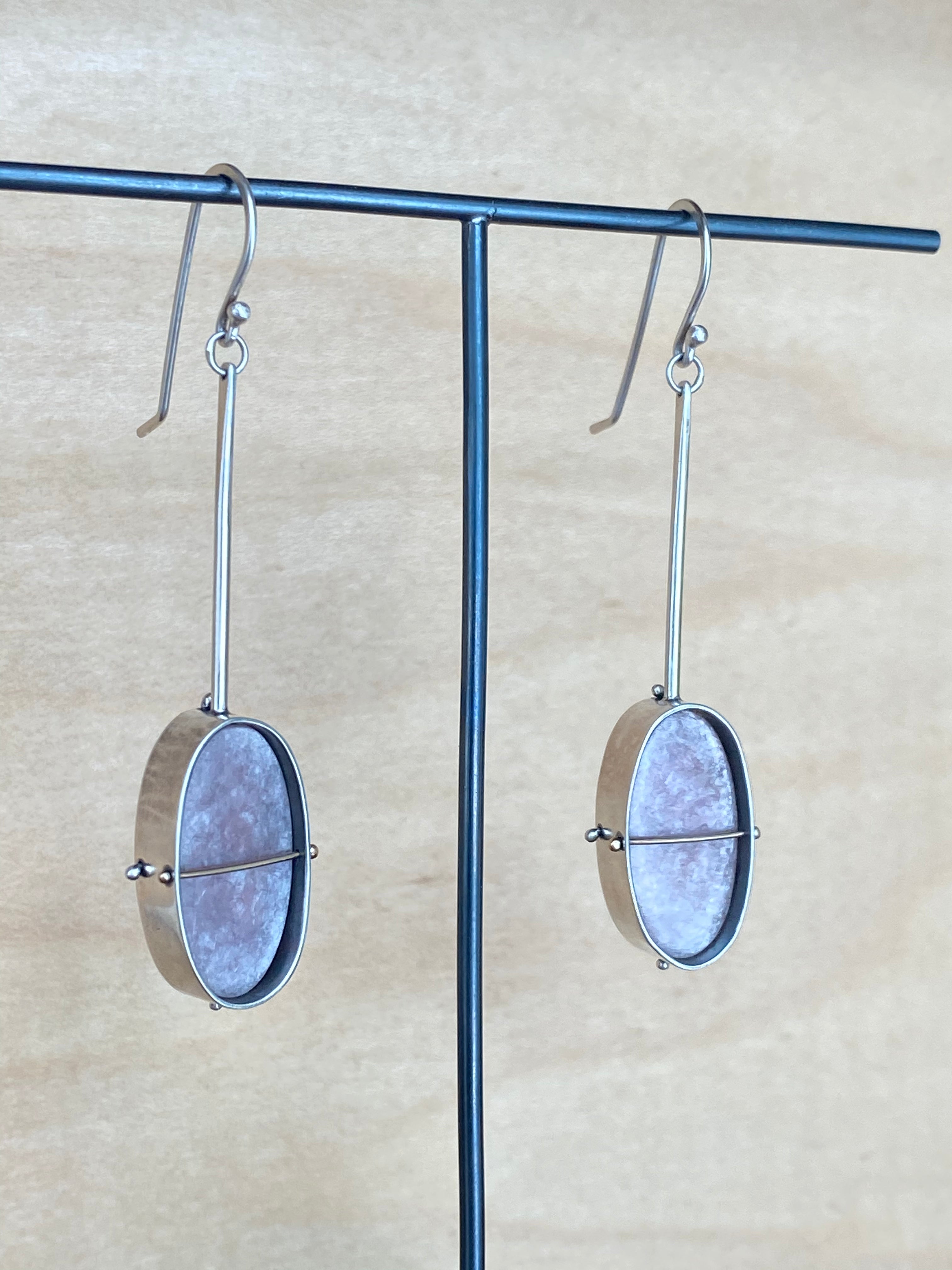 Hilary Finck- Captured Lepidolite Drop Earrings
Oval matte ledpidolite is captured in a 14k yellow gold and elegantly framed in sterling silver. Setting is suspended from a wire and hangs from a wire. 
2.25" x 0.5"
Handmade by Hilary Finck in San Francisco 
Hilary Finck designs and hand-crafts all of her jewelry in her sunny San Francisco studio. Her designs are inspired by the constant need to brighten things up with pops of color, the beauty of rough and polished stones, and the desire to transform raw metal via hand hammering. One design influences another, and another…and so it goes. Hilary's jewelry is unique, kinetic, playful, has a feminine spirit, and feels great to wear. There is a balance of urban and natural, organic and architectural, and minimal and edgy in all of Hilary's pieces. Whether you're a woman who loves the city grit or unadulterated nature, there is a piece of Hilary Finck Jewelry for you. 
Many of Hilary's pieces are one-of-a-kind, and even small production pieces can be thought of as one-of-a-kind because no two pieces are ever truly alike.